Making It Happen: Tanairi Vazquez
Tanairi Vazquez '10 was a little girl when she first watched West Side Story with her parents. She remembers seeing its starring actress Rita Moreno and thinking, "I want to be like her." Born in Virginia and raised by parents proud of their Puerto Rican heritage, she enrolled in her first dance class at six years old and hasn't stopped dancing since. Hard work, dedication, perseverance, and a drop of fortune have paved the way for a career with an unexpected yet pretty amazing trajectory.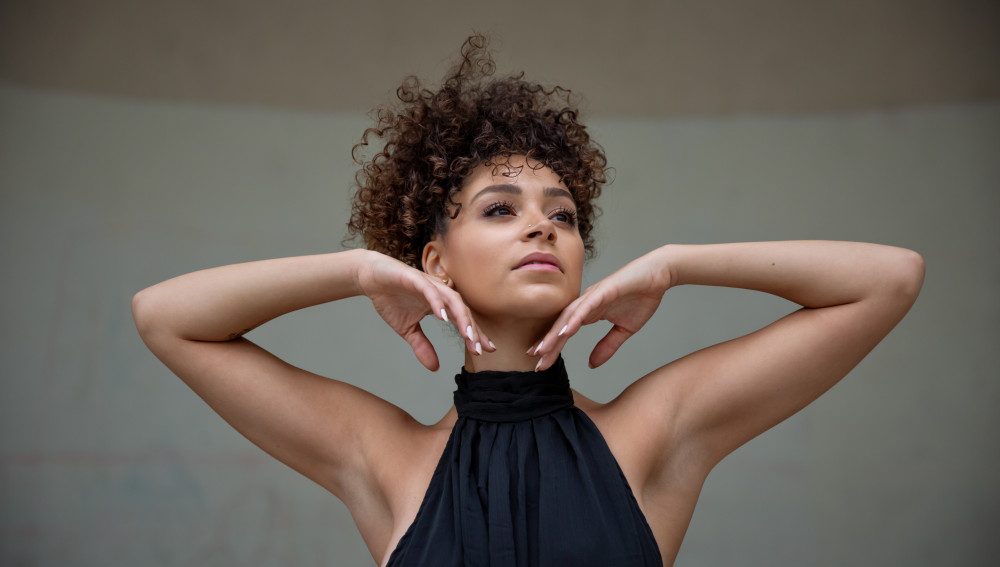 Dream Come True
This December, the film remake of West Side Story directed by Stephen Spielberg premiered, with Vazquez playing the role of Charita, a Shark girl. Also appearing in the film: her lifelong inspiration, Moreno. "I will never forget the first table read we had as a cast and she had us all crying by her performance," she says. "I just kept asking myself, 'Is this real life? I'm in the remake of the same movie as the woman who inspired me to perform when I was a little girl.'" Vazquez is forever grateful.
Renowned dancer and choreographer Debbie Allen looms as another huge influence. When Vazquez was a pre-teen, she auditioned for and danced in several children's productions at the Kennedy Center in Washington, D.C. with Allen as director and choreographer. "She put us through the whole process—auditioning, and just what it's like to be a professional dancer," she recalls. "Not that she was hard on us, but she was very straightforward and would push us to be the greatest that we could be." When the 43rd Kennedy Center Honors paid tribute to Allen, Vazquez was among the group of dancers performing in her honor. The celebration aired on CBS in June 2021.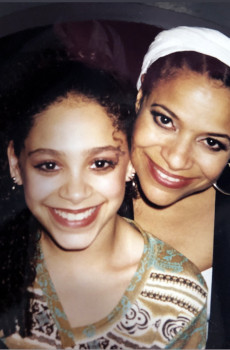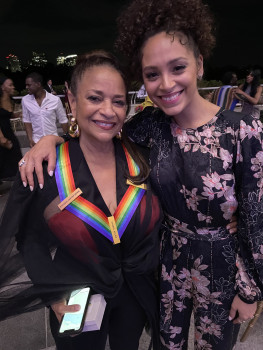 Company Bound
After attending Washington, D.C.'s Duke Ellington School of the Arts, she came to Purchase with the vision of becoming a concert dancer. "I wanted to be a professional dancer in a company." She left Purchase a few times for opportunities, not in dance companies, but in musical theatre. "Broadway just came into my life sooner than I expected," she says.
Her first break came after completing her first year at Purchase. She showed up at an open call for the West Side Story international European tour, landed the job, and left school for a year. She returned to Purchase, then left a second time to tour more countries. After returning to Purchase for a moment, she left again for her Broadway debut in the 2009 revival of West Side Story.
But the lure of Purchase always drew her back. "I still had that urge. I loved being in class. I loved the discipline. I felt like I'm not done here. I missed it when I was on tour." She finally graduated—choreographing her senior project with nine dancers in costumes she made herself—while performing eight shows a week on Broadway in West Side Story.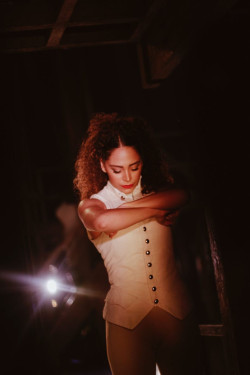 Along the way, Vazquez caught the acting bug and mentioned to her agent she wanted to give it a try. Her first audition was for season three of Orange Is the New Black. She got called back for the recurring role of Annie Valdez and a new world opened. But she needed an acting coach. "I was freaking out. 'What am I doing here with all of these amazing actors?'" she recalls. "It was an incredible experience, but at the same time, I needed to get into class and focus on the technical stuff. But that's when I decided I want to step into this world now."
Another unexpected break came while Vazquez was performing in the original ensemble of the musical On Your Feet, celebrating the music of Gloria Estefan. She had auditioned for Hamilton but didn't get a spot. Placed on a list, she thought, "Who is going to leave Hamilton? It had just opened and I was like, yeah, whatever. That's fine." But she did get the call and landed a replacement role in the ensemble a year into its run. She stayed for three years until the pandemic hit and everything came to a screeching halt.
Reevaluate and Renew
Like so many artists, she faced some difficult decisions. Her parents had moved back to Puerto Rico several years prior, so she decided on an extended visit. She then let the lease on her New York City apartment go and spent several months reconnecting with her heritage and herself. Island time made her realize she was burned out after the grind of three years in Hamilton. After some much-needed decompressing through meditation, yoga, and grounding herself with family, auditions over Zoom picked up. After several rounds, she landed the starring role in the "5 to 9" commercial for SquareSpace that premiered during the Super Bowl in 2021. It's a take on the Dolly Parton hit "9 to 5," but instead glorifies the hustle, something Vazquez knows well.
During her time in Hamilton, she auditioned for and landed the West Side Story film role, which was shot during the summer of 2019. "It was one of the most fulfilling moments in my career. The original movie is what inspired me to dance and perform as a little girl. It's such a full-circle moment for me and on top of that, being Puerto Rican, I feel like I really get to represent my people and my family."
Representation is incredibly important to Vazquez. "Since I was a little girl, my parents taught my brother and me about our culture, our music, our food, so I grew up always being very proud of that. That wasn't something that I would hide. Everyone knows that I'm a very proud Puerto Rican."
She doesn't consider herself just a dancer anymore. Her next big goal is becoming a series regular on TV. "There are so many ways to represent and use your art to reach people. There's not a lot of Latino representation in Hollywood. I want to be one of those people because representation is so important."
She's also begun dabbling in the world of teaching, offering workshops in Puerto Rico and helping prospective students prepare for theatre school auditions in a program called Theatre Major. "I've had all these experiences. I think it's time for me to share them with the new generation."
Most of all, she's simply grateful. "It's been an incredible journey, and all I can be and what I feel is gratitude. The fact that I've been consistently working so much, and being part of shows that are a legacy, like Hamilton. I didn't really get to work with Lin Manuel Miranda, but he's also Puerto Rican," she says. "And it's just really cool that I can represent my culture in shows that changed my life and inspired me, as a Latina."
—Kristi McKee
Visit tanairivazquez.com for a list of credits that cut across genres and include on- and off- Broadway, television, film, commercials, and more.
Tanairi Vazquez '10