Rena Butler '11 Named to Choreographic Associate at Gibney Company
The position is newly created for Butler.
Rena Butler '11 has been named Choreographic Associate for Gibney Company, the resident dance troupe for the dance and social justice organization Gibney.
This new position was created to allow Butler, who joined Gibney Company as an Artistic Associate in 2020, to continue her career as a professional dancer while further developing her talent and experience as a choreographer and leader in the dance field.
"Gibney is an incredibly impressive model for what dance institutions everywhere could actually be. They prioritize equity in every sense of the word by holding and sharing space for the various communities within the field and beyond. The momentum of this new position is in harmony with the conversations now taking place around moving systemic structures forward, and I am so proud to be a part of an organization that is actively and continually doing the work," says Butler.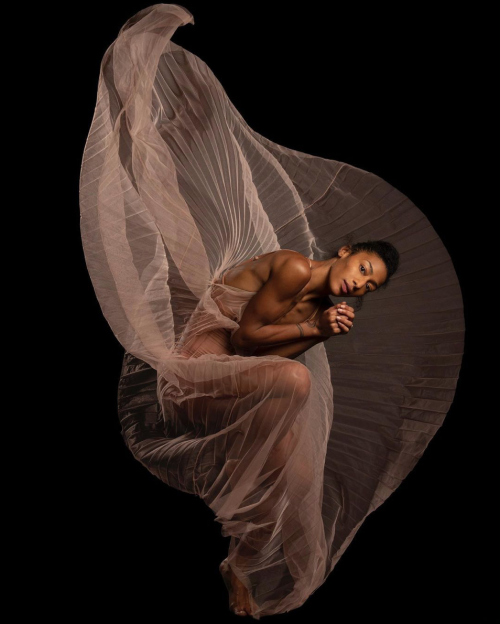 "Too often, professional dancers at Rena's level who are also bold choreographic voices have to choose one career path over the other. At Gibney, we have been working to adapt our model to create new flexible frameworks that are supportive and sustainable for dance artists," says Gina Gibney, founder, CEO and artistic director. "Through this new position we hope to empower Rena as a dancer, entrepreneur, and arts leader. She has so much to offer the field and we are thrilled to be her creative home." 
The three-year, full-time position will provide time and space for research and travel as Butler develops new works for Gibney Company and for dance companies in the U.S. and abroad, while she continues to rehearse and perform with Gibney Company.
As Choreographic Associate, she will be mentored by a choreographer of her choosing, and will develop a choreographic mentorship program for aspiring young dance makers from various socioeconomic backgrounds through Gibney's Moving Toward Justice Fellowship program.