Theresa Daddezio '11 Shows Work at DC Moore
Altum Corpus, the artist's inaugural debut at the gallery, is on view through January 30.
Lecturer Theresa Daddezio '11 (painting and drawing) is having her debut inaugural solo exhibition, Altum Corpus, at New York's DC Moore Gallery. The exhibition features new paintings and is on view until January 30.
Daddezio explores optics, nature, and movement as she considers the histories of Color Field painting and biomorphic abstraction. Drawing from a background in dance and music, she creates organic shapes referencing movements of the body rendered within systematized applications of color and linework. 
Daddezio began this body of work after visiting the ruins of a Soviet bathhouse in Tskaltubo, Georgia in 2019. Once a famed site of rehabilitation in abundant natural springs, the structures now lay overgrown with plants, ponds, and detritus.
DC Moore featured Daddezio in group exhibition, Three, in 2019. She received an MFA from Hunter College in Visual Art after receiving her BFA at Purchase.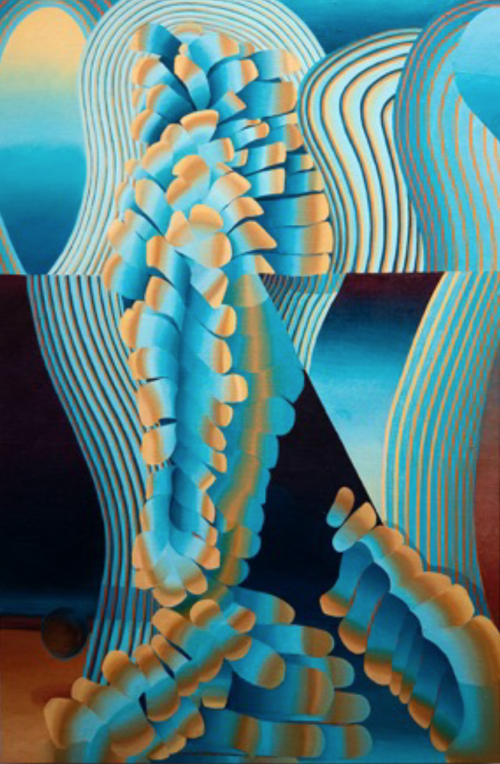 Theresa Daddezio '11, Blume, 2020. Oil on linen, 48 x 31 inches. (Photo courtesy the artist and DC Moore Gallery)