Amanda Seales '03: Using Humor to Make a Point
Seales hopes to create content in her distinct voice, without compromise, as well as start a dialogue about serious issues.
Purchase Humor
AMANDA SEALES '03
(African American studies and visual and performing arts)
---
Humor is a rubber sword—it allows you to make a point without drawing blood.
—Mary Hirsch
---
Amanda Seales stepped onto the stage in the basement of an East Village bar in August 2015 and killed it. She opened with a hilarious take on the gentrification of her Harlem neighborhood. Seales unabashedly tackles divisive topics and pokes political correctness right in the eye.
It's for good reason, though. She's using the power of her wit to create a dialogue about serious social issues—to open people up, and then make them think.
Renaissance Woman
She describes herself as a "multifaceted unicorn"—a comedian, producer, director, DJ, screenwriter, and recording artist. She was a regular on VH1's Best Week Ever and a VJ on MTV2. On BET.com she does Funny Style segments, and Elle.com features her in a segment called What the What?
She's not discussing mascara; she humorously tackled the controversy over the Confederate flag in a Fourth of July segment, for instance. Seales has written and performed one-woman comedy shows, and her Web series, Things I Learned This Week, uses monologues and sketch comedy to lambaste current events and pop culture as they relate to the black community. The one constant is always her humor.
Battling Sexism Began With an Eye Roll
Because she is known as a sharp cultural critic (she earned an MA in African American studies from Columbia University), news programs often call on her to provide commentary. Most notably, she went head-to-head with an author who was defending catcalling on CNN. Discharging an effective mix of humor and information, she deftly deflated his arguments. 
That interaction inspired her to create Side-Eye Seminars. She visits college campuses to discuss rape culture and sexism, using humor as an entree to open up the audience. The seminars have so far been well received—and not just by women.
"It was amazing to see how many guys got the point. And they were able to receive it because it was delivered in a way that was real and didn't attack them," Seales explains.
Bold Move
Seales signed with the Creative Artists Agency in August 2015 and moved to Los Angeles to take her career to the next level. She's gearing up for the second season of her scripted Web series, Get Your Life, which debuted on Issa Rae's YouTube platform last October. (Rae caused a sensation with her own Web series, Awkward Black Girl.) She's also hosting a Web after-show for Fox's hit show Empire.
Seales' career goal is to create television content in her distinct voice, without compromise.
She's been pressured to appeal to a "mainstream" audience in the past, but the result always felt inauthentic. She's convinced that if her content is funny, it will break through. 
"Did black people watch Friends? Friends didn't have shit to do with black people, but of course we watched it. If it's good, it's good, and that's always been the bottom line," she says.
It's also one of the reasons she loves to perform stand-up. "I love the meritocracy of it. At the end of the day, you've got to be funny. You can only get so far if you're not."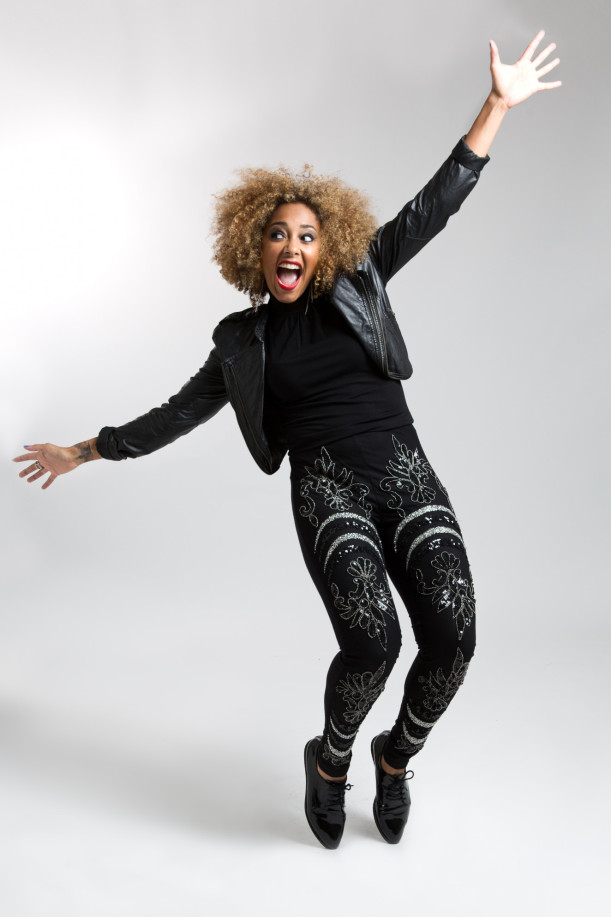 ---
Purchase Humor is a series of profiles featuring alumni whose craft was nurtured at Purchase. Originally published in PURCHASE magazine (Fall/Winter 2015) and updated for the website Fall 2016).