Adam Nagourney '77 Captures Historical Importance of Supreme Court Ruling
The author and political reporter for The New York Times co-authored a piece for the paper on the occasion of the landmark Supreme Court ruling on LBGTQ rights.
Purchase College celebrates yesterday's Supreme Court ruling that provides protection to LGBTQ workers from discrimination in the workplace under the 1964 Civil Rights Act.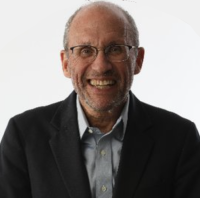 Adam Nagourney '77 (economics) covers national politics and the 2020 election for The Times.
He co-authored a poignant article with Jeremy Peters, A Half-Century On, an Unexpected Milestone for L.G.B.T.Q. Rights, which places the 6-3 decision in historical context.
"In a time when our community is facing immense challenges due to the COVID-19 pandemic and the ongoing battle against racism, it's important to find reasons for hope," writes Interim President Dennis Craig and Chief Diversity Officer Jerima DeWese. "Yesterday, that glimmer of hope came by way of a landmark Supreme Court ruling."
Craig and DeWese add, "While we celebrate this important step forward, we acknowledge that one of the major reasons these civil rights are now protected is because of the individuals and groups who advocated for them for years. We acknowledge that this work is far from over as many other people in our country are still having their rights challenged and infringed upon every day."
"For those who are marking Pride Month, we're glad you're part of our community," they continue. "We see you, we honor you, we celebrate you. We're grateful that this decision will help safeguard you and many members of our Purchase family now and in years to come."
Most recently, Nagourney was the Los Angeles bureau chief of The New York Times, after serving eight years as the chief national political correspondent for The Times.
He is the co-author of Out for Good, a history of the modern gay rights movement.