A Law Practice Shaped by Advocacy and Art
Opening her own legal practice has enabled immigration attorney Teresa Woods Peña '97 to merge her lifelong interests in the arts and law.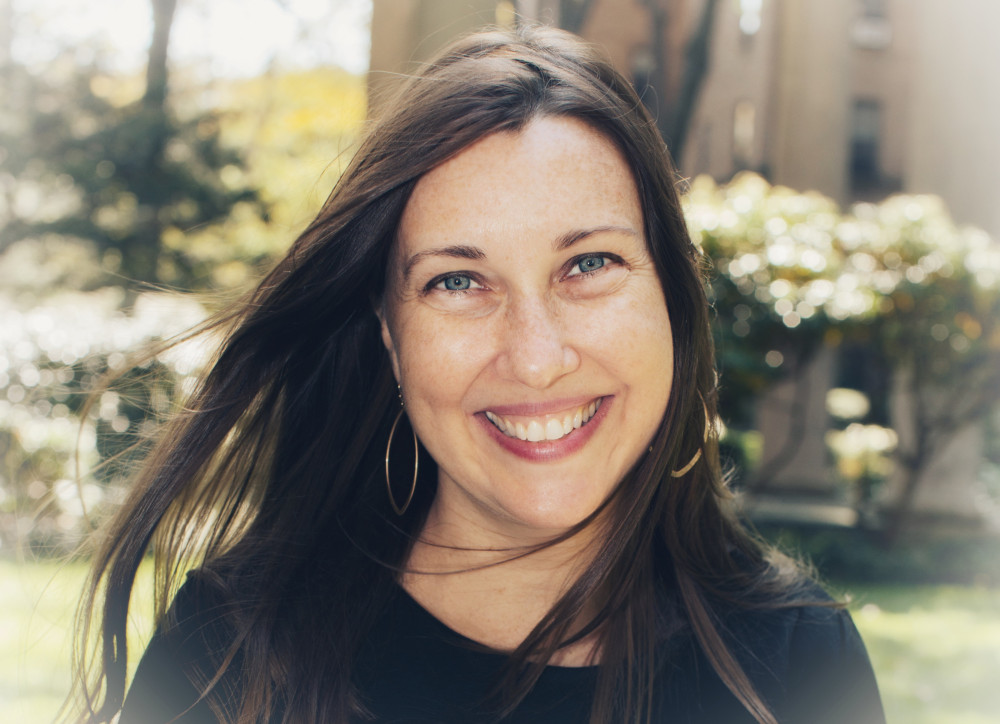 ---
From its genesis, Purchase College was imagined as a place where the arts and liberal arts would inspire and inform one another. This culture of interdisciplinary exploration was a perfect fit forTeresa Woods Peña '97 (language and culture).
Today, Woods Peña works at the intersection of art and law, helping international artists find a way to live and work in the United States. She specializes in individuals who, under United States immigration law, "possess extraordinary ability in the sciences, arts, education, business, or athletics, or who have a demonstrated record of extraordinary achievement in the motion picture or television industry and have been recognized nationally or internationally for those achievements." 
She has also worked with asylum seekers who have a well-founded fear of persecution, or who are unable to return to their home countries because they will suffer harm if they do. 
In fact, that's the area where Woods Peña started her legal career. As a detention attorney with the Catholic Legal Immigration Network, Inc. (CLINIC), she provided legal representation to detained asylum seekers in Elizabeth, NJ. After that, she worked for the United Nations High Commissioner for Refugees (UNHCR) in several field offices around the globe, including Tanzania, Cambodia, Nepal, and Costa Rica.
---
Eventually, Woods Peña decided to return to her native NewYork, where, through the Vera Institute of Justice, she oversaw an innovative program for immigrants in detention providing "Know Your Rights" materials and legal counsel. She then founded the Refugee Representation Project, housed within the Human Rights and Genocide Clinic at Yeshiva University's Cardozo School of Law. She also served as Managing Attorney for Kids in Need of Defense (KIND) in their New York office. 
Being back in New York prompted Woods Peña to returnto an idea that had been in the back of her mind for a long time: to start her own practice. So in the summer of 2018, she opened Woods Law Group, P.C. in midtown Manhattan. The practice serves the legal needs of artists of all stripes and mentors young international artists to ensure that their careers align with the requirements necessary to get a green card. 
Though not an artist herself, Woods Peña grew up with artist siblings. So when considering colleges, she was drawn to Purchase's Westchester campus; she knew she'd be exposed to important artwork and cultural events on a regular basis. Today she credits Purchase with giving her the right foundation to finally merge her interests in art and the law. 
"Growing up, I always said I wanted to be a lawyer, but I didn't really know if that was the right choice for me," she says. "At Purchase I had the opportunity to fully engage with various subject areas and explore them fully alongside my liberal arts education."
Woods Peña studied Spanish Language and Culture at Purchase alongside budding actors, dancers, musicians, and visual artists.
"Even without studying the arts, it's impossible not to get a well-rounded cultural education," she says. "Professors would even integrate the arts into the curricula of other courses."
For example, Associate Professor Gregorio Rosenblum incorporated theater into her Spanish Language and Culture classes. And it was Professor Emerita Maria Gagliardo who encouraged Woods Peña to take her studies and cultural immersion to the next level by studying abroad in Salamanca, Spain during her final year at Purchase. 
"It was the best decision I ever made," she says, "opening up the world and pushing me to find my true path." 
---
That path has culminated in Woods Peña bringing the breadth of her knowledge, experience, and 17 years of ardent advocacy on behalf of vulnerable clients to her work representing creative professionals. 
"But without the encouragement, guidance, and all-embracing nature of a Purchase education," she says, "I would not have been as effective as an attorney, where listening and understanding are as important as arguing and litigating." 
—Steve Neumann