Shared Experience: Jeff Dachis '88 and Andreas Messis '94
Entrepreneurs Jeff Dachis and Andreas Messis Advise the Next Generation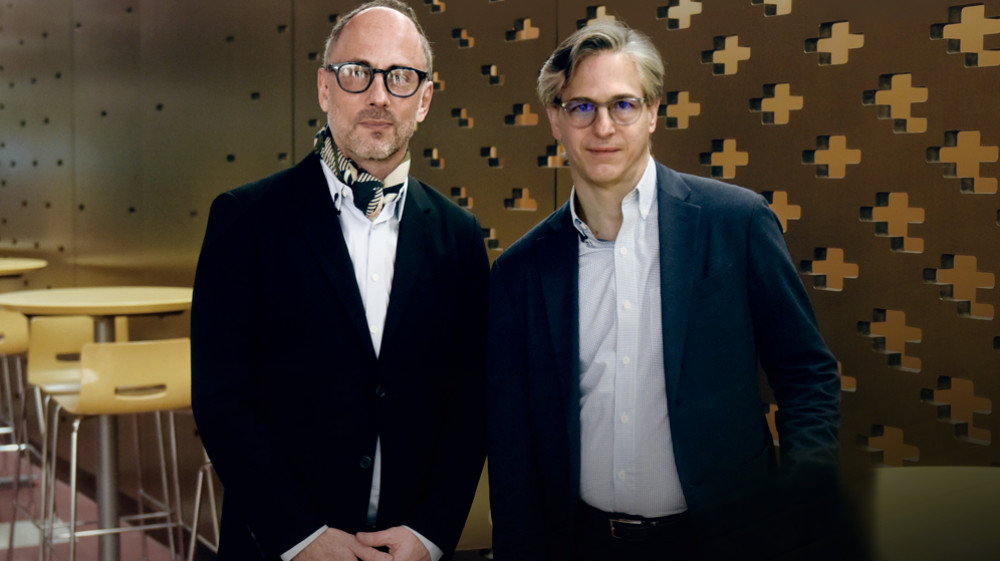 Entrepreneurs Andreas Messis '94 (theatre design/technology) and Jeff Dachis '88 (dance and liberal studies) sat on stage at the Humanities Theatre in early December, focused on the business plans of eight Purchase College undergraduates who were participating in the college's third annual Purchase Shark Tank, a startup pitching competition modeled on the popular TV show, Shark Tank. 
The conservatory-trained alumni artists have used their creative minds to thrive in the business sector. Now they were there with two other judges to decide who would win $6,000 from the Lawrence E. Deckinger Family Foundation. The contest is the culmination of Entrepreneurship and Finance: Turning Ideas into Startups, the popular course taught by Assistant Professor of Economics Liya Palagashvili in partnership with Vadim Revzin, an entrepreneur-in-residence with Ethos. 
The students had five minutes to pitch their ideas to the panel and more time to answer pointed questions. About 100 spectators, including Interim President Dennis Craig, were in the auditorium to cheer on the fledgling entrepreneurs and vote for their favorites through a mobile app.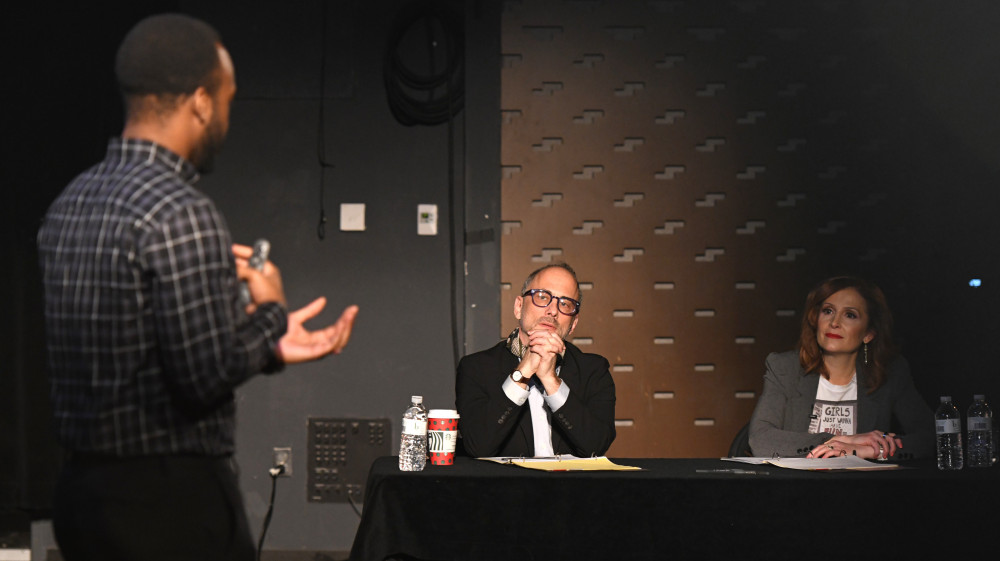 Dachis, founder of the digital marketing company Razorfish and now CEO of a digital health company that helps diabetics manage their illness, questioned one student about the two-sided market he needed to capture in his plan for a business that sent barbers on house calls to people in need of a haircut. 
Then Dachis boiled down his advice for someone looking to launch a new product: "Why are you making it? Who are you making it for? What are you making?"
Messis focused on the quality of the business pitches. The co-founder of transFORM, a firm that creates custom storage and furniture designs, wanted to see the entrepreneurs' passion about their dreams. He wanted to hear their optimism about how that dream would flourish in the marketplace. 

He was particularly taken by the presentation made by sophomores Andres Hernandez-Rodriguez (liberal arts) and Brian Farez (undeclared) about their company, Tri-State Mobile Wash, which provides mobile carwashing and detailing services to car owners in the metro area.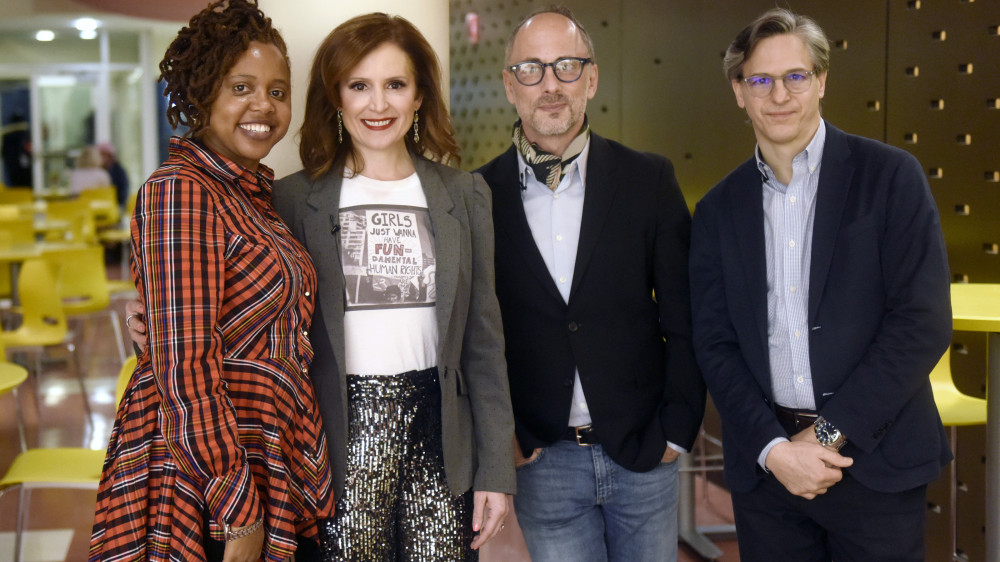 Purchase College Shark Tank judges Sacred Walker, CEO & Founder, Kuumba Health Institute; Tricia Brouk, Executive Producer at Speakers Who Dare and TedX Speaker; Jeff Dachis; and Andreas MessisIt's a business that already has customers, and Hernandez-Rodriguez, dressed in a suit and tie, exuded enthusiasm from the stage as he clicked through his PowerPoint presentation, seeking an investment of $6,000 for 15 percent of the company. 
It turned out to be the winning presentation, and the duo took home the top prize of $5,000. The $1,000 second prize was awarded to two students with a plan to sell beauty products through a subscription service called SPABOX. 
"I love, love, love your passion," Messis tells the winners. "I think you have a great business model. I think it's going to work." 
For Messis and Dachis, the competition provided a moment to reflect on their years at Purchase and their entrepreneurial journeys.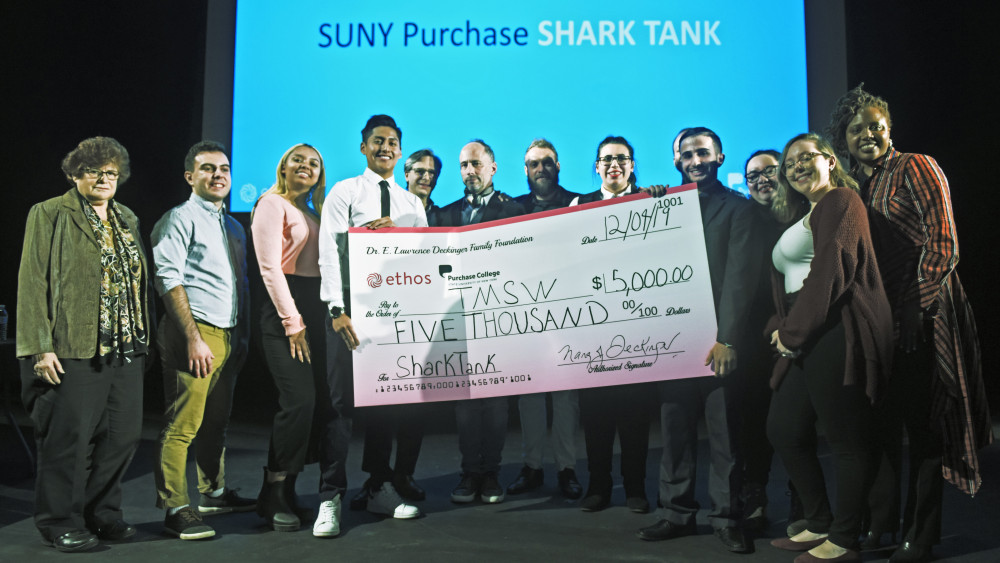 Palagashvili is grateful to all the panelists who make Purchase Shark Tank possible. She says the program is particularly impactful when alumni like Dachis and Messis return to campus. "The students might not see a clear path forward as entrepreneurs. It's great for them to have these amazing role models who also got their start right here at Purchase." 
---
Jeff Dachis
When Dachis stepped inside the Humanities Theatre that evening, he noted that the last time he'd been there was 31 years ago, when he wrote, directed, and produced a romantic comedy. At the time, he was in the Conservatory of Dance studying classical ballet and dramatic literature.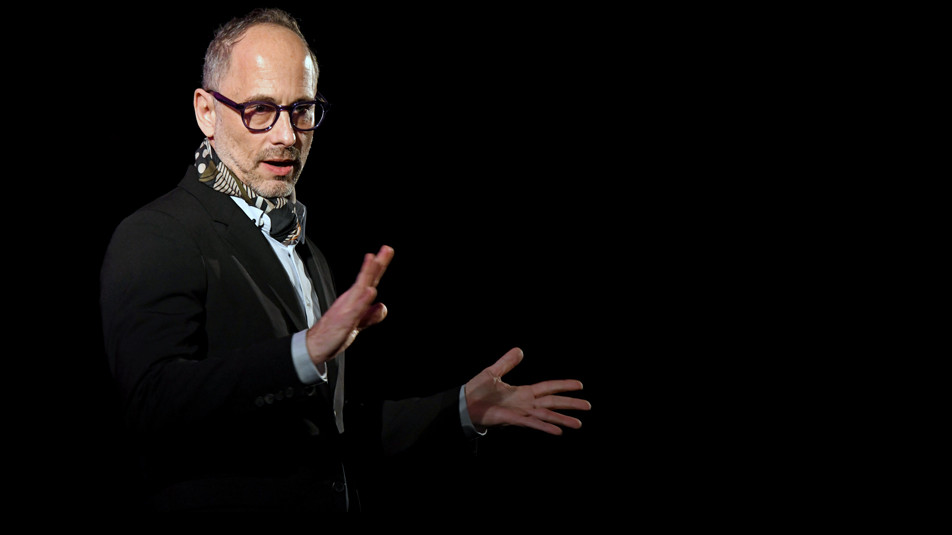 Dachis came from a family of entrepreneurs, and like them, he had a hunger for figuring out ideas and expressing those ideas in different forms—be it dance, photography, theatre, or writing. He realized that his strength was in taking an idea and gathering a talented team that could bring that idea to fruition.
He began his career with a guerilla marketing firm that did street-level promotions for companies such as IBM, Taco Bell, and Häagen-Dazs. In 1994, at the dawn of the digital marketing revolution, he co-founded Razorfish. The startup brought animation to the web, created an online trading platform for Charles Schwab, helped develop aol.com, and developed the Internet's first banner ad. The company was first headquartered in Dachis' apartment in lower Manhattan. 
Dachis and his partner took the company public in 1999 and Dachis remained CEO through 2001. The company was sold to Microsoft in 2007, which sold it two years later to a French company. 
In 2013, after Dachis was diagnosed with Type 1 diabetes, he was struck by the paucity of technological advances in what he calls "the diabetes space." He found there wasn't a mobile app to analyze those daily calculations diabetics must master: blood sugar checks, medications, physical activity, and food intake.
He saw a need and assembled a team of talented professionals to develop a system called One Drop, a mobile platform and Bluetooth-enabled glucose meter that helps diabetics manage their illness. 
Six years later, 1.5 million diabetics in 195 countries use One Drop. "My ultimate objective has always been to touch as many people as I can with impactful products and services," he says. "The longer you do it, the more fun it is."
---
Andreas Messis
Messis was born in New York City, grew up in Cyprus, and returned to the U.S. at age 20 to study engineering. He transferred to Purchase to pursue a BFA in scenic and lighting design in the Conservatory of Theatre Arts. It was a rigorous program: 12-hour days in classes and designing stage sets were the norm.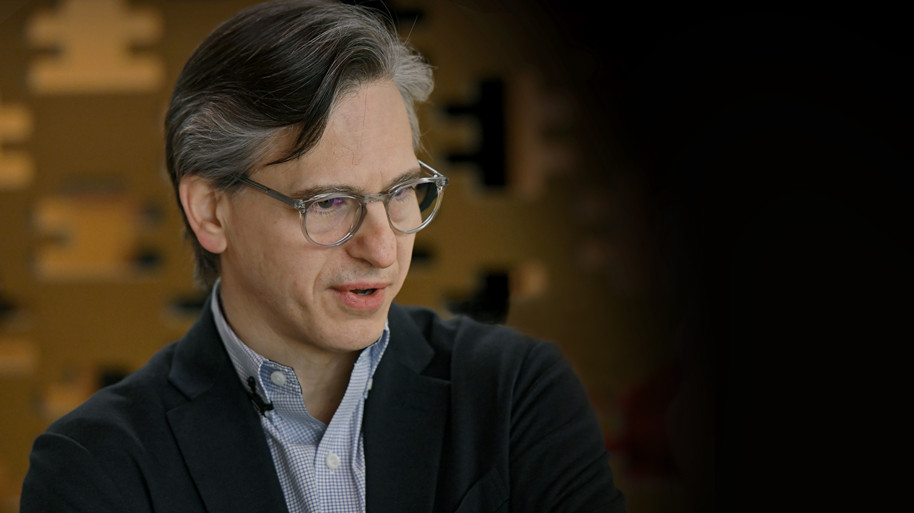 "It was a program that prepared us not just to be successful in design, but also to be entrepreneurs and leaders," he said. "You had to work with so many people, at so many levels—with the shop, with the director, with the actors, and the administration." 
Having a creative mind can help you dream big and also solve business problems that emerge. "A creative person can keep thinking outside the box," says Messis. "And corporations need creative people." 
Messis worked a few years on Broadway as a freelance theatre designer and then opted for steady jobs, first as a design and development manager at a top company in the closet and design industry, and then as co-owner of a franchise that did home storage design installation. 
By 2005, he was ready to found his own closet and storage design company, which he called transFORM. The next year, he launched a start-up software enterprise that created an application to manage the sales force and installation for closet and storage industry companies, including his own. 
Messis then sold the software company and put his full energies into transFORM. Today the company has 65 employees in New Rochelle and Manhattan who design, manufacture, and install custom storage units, including wall beds that can transform into desks. "Everyone knows that real estate in the region is at a premium, so every square inch is so valuable," he says. "People want to maximize their storage needs and living situation to make the most out of their apartments and homes." 
The company also supports the arts, hosting curated shows featuring works by local and international artists in its showrooms in Westchester and the New York Design Center in Manhattan. 
---
—David McKay Wilson