Faculty Profile: Anita Yavich
From a vast list of nominations, costume designer and associate professor of theatre design/technology Anita Yavich has won both the Drama Desk and Lucille Lortel awards for Outstanding Costume Design for Broadway's The Legend of Georgia McBride in 2016.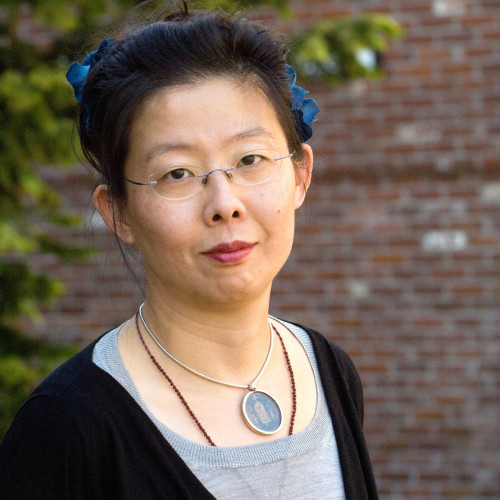 She also earned an Obie Award for Sustained Excellence of Costume Design in 2006. And she received the TDF Irene Sharaff Young Master Award in 2003. 
Described as everything from evocative and inspired to gorgeous and luxurious, from casually glamorous to splendidly gaudy, Yavich's designs are always the product of careful consideration of the content and its place in time and history, coupled with her boundless imagination.
Her Broadway credits include designing costumes for Fool for Love, Venus in Fur, Chinglish, and Anna in the Tropics. She designed Soft Power and Oedipus El Rey at the Public Theatre; The Tale of Despereaux with Pig Pen Theatre at San Diego's Old Globe; Aida at the San Francisco Opera; Les Troyens at the Metropolitan Opera; and The View Upstairs at the Lynn Redgrave Theatre. She created puppets as well as costumes for The Sound of Music at the Salzburger Marionetten Theatre.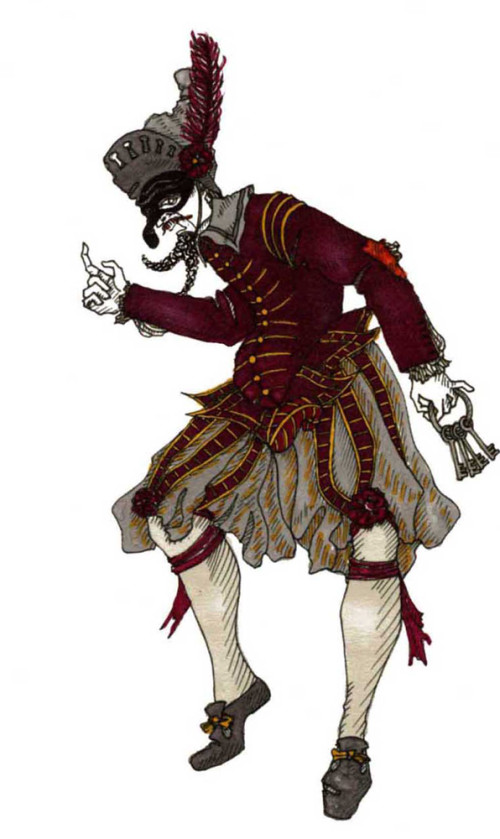 It's hard to believe Yavich once doubted her artistic ability. She always wanted to be an artist, but she had misgivings. As a foreign student from Hong Kong, she was not sure whether an outsider could become successful as an artist in this country. She opted instead to study at U.C. Santa Barbara as a linguistics major, but she never stopped painting on her own whenever she had the time. 
About the same time, Dunya Ramicova, a costume designer who regularly worked with renowned theatre director Peter Sellars and his team of artists, joined the faculty of U.C. Santa Barbara. (Coincidentally, Ramicova had just come from working with Sellars on revolutionary productions of Mozart's operas Don Giovanni, The Marriage of Figaro, and Così fan tutte, presented at Purchase College during the PepsiCo Summerfare arts festivals in the late '80s.)
Realizing linguistics may not have been the right choice, Yavich began to explore other options. She considered painting first, but then met with Ramicova, the new design professor at U.C. Santa Barbara. "I showed her my portfolio and she told me the main difference between being a fine artist and designing in theatre is collaborating with others."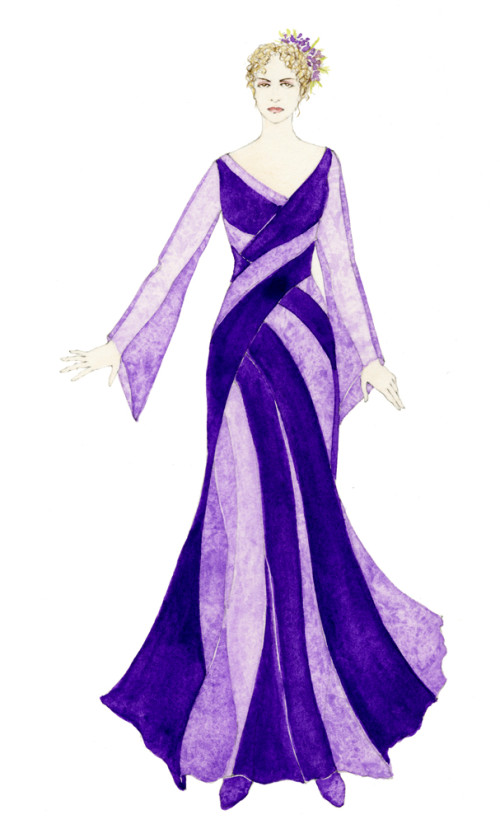 Ramicova offered her the opportunity to work on a dance production and Yavich was hooked. Ramicova has been her mentor ever since, even flying back from Europe to look at the young designer's work when she was just starting out. Yavich then earned her MFA in costume design from Yale School of Drama in 1995. She has been designing costumes for theatre, opera, and dance in the U.S. and internationally ever since.
She admits her story sounds a bit like a movie. "I'm an immigrant and I have always doubted my ability to understand Western culture, especially an art form like theatre, even though I loved it. The tape of inferiority complex kept playing in my head, but then to come all this way, I had no choice but to surrender to this joy, because I love what I do," she says. "So I'm very lucky.
"To be acknowledged by my peers in my profession is really huge. It's a great honor. I get to travel and see the world through my work, and I have lost count of the number of people I've met and collaborated with already. Incidentally, I have met most of the actors, performers, and singers for the first time when they are naked in a fitting," she says, laughing.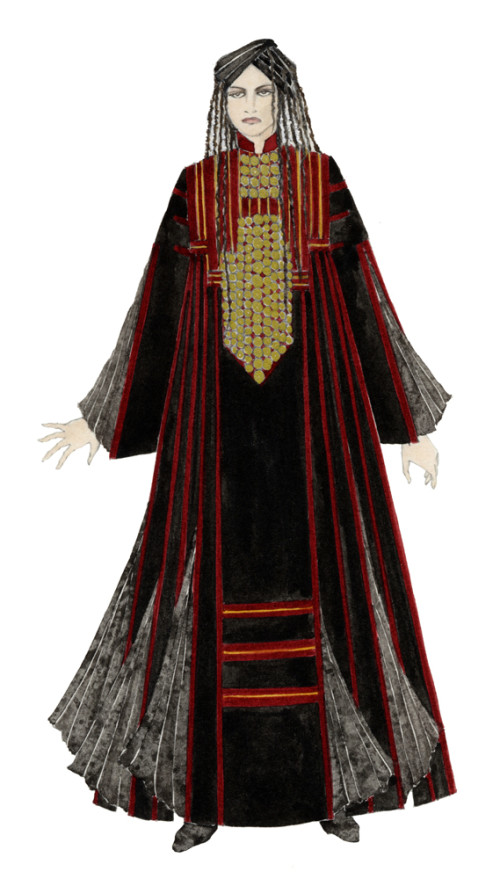 As a rule, she does not spend a lot of time looking back, focusing instead on the work at hand and the questions it poses. Many projects challenge her to create worlds that are different from the one we live in, whether she is reinterpreting something historical or creating a new mythological world. She is currently working on a new production Richard Wagner's Ring Cycle, Der Ring Des Nibelungen, with Opera Australia in Brisbane. "My work is not about solving theatrical problems, it is about asking 
some deep philosophical questions about a play or opera that we are working on—'what is it trying to say, how can we bring it to life, and how can we arrive at a visceral and experiential understanding of ideas, some abstract or metaphorical, in theatre?'" she asks. "Yes, theatre could be regarded as entertainment, but I don't really look at it that way. I think it's a deep probe into what we have been given, who we are, and what are we doing here."
That's precisely why she loves teaching. "There are so many different points of views that are beyond what I could fathom in this lifetime. Maybe the next generation can open up more doors and continue to experiment or ask different questions. I feel like it's my duty to figure out how to keep this conversation alive for the next generation to come."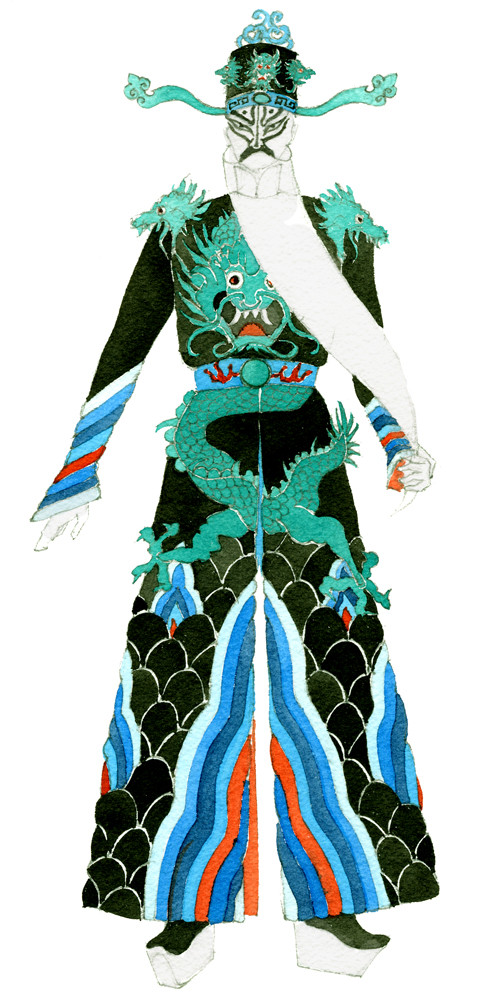 Teaching at Purchase is especially rewarding, says Yavich. The students work hard, take nothing for granted, and truly support one another. She believes industry professionals prefer working with Purchase students "because they're ready. We really prep them—it's like boot camp. And they have really great attitudes," she says.
And maybe her story inspires them to follow their passion. "My teachers and mentors recognized something in me that even my own parents were not able to see or acknowledge. They inspired me to fulfill my potential and pursue my dreams and I would not be where I am today without their guidance, encouragement, and support. I believe that my teaching has to pass on what was so generously given to me."
—Kristi McKee
---
Faculty Profile: Costume Designer Anita Yavich