Purchase to Pose: Jason A. Rodriguez '12
Jason A. Rodriguez '12 (arts management) has finished his second season working on the FX series Pose. He's one of several cast and crew members whose genuine credentials in vogueing and ballroom culture bring authenticity to the critically acclaimed show.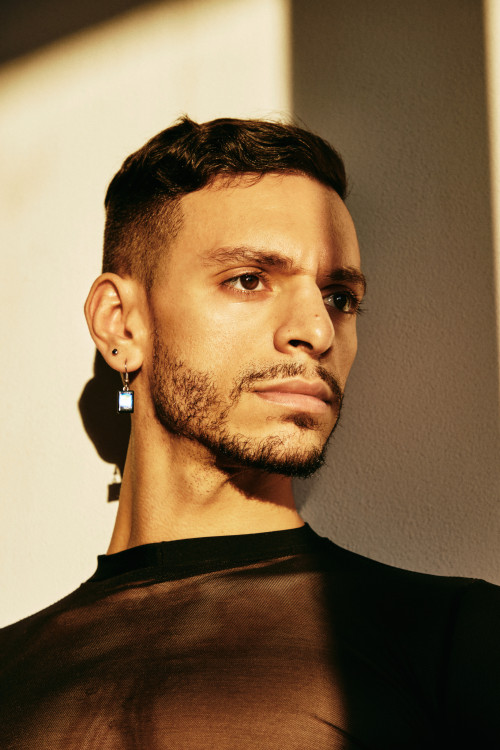 Set in the 1980s, Pose celebrates the underground subculture popular mainly within the black and Latinx LGBTQ communities.
Rodriguez plays Lemar Abundance, "a quiet character who is rarely front-and-center, but, when the time comes to vogue, steals the show," writes Siobhan Burke in The New York Times.
Rodriguez was also the movement coach, responsible for creating the poses featured in all of the show's print ads. "Honestly, it's one of my favorite jobs. I make sure they look incredible and feel supported." Rodriguez added choreographer to his credits in season two.
Only Purchase
Rodriguez set his sights on Purchase from the time he first visited in high school. He applied to the acting program but was denied entry. After a stint at another SUNY, he transferred here undeclared as a sophomore. He auditioned twice for the Conservatory of Dance to no avail. 
With longer-range plans in mind, he then chose to major in arts management with the hope of someday opening a dance studio in Washington Heights, the Manhattan neighborhood where he was born and raised. But he never gave up on studying dance at Purchase. He learned he could take dance classes if he passed auditions with individual instructors.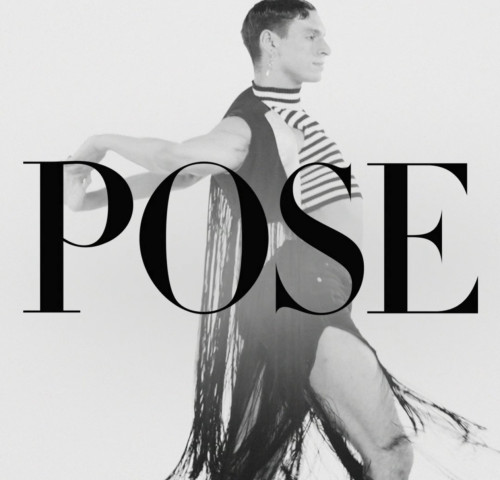 One teacher who gave him the green light was Associate Professor Kevin Wynn '79 (dance). Not only did Wynn help Rodriguez with his technique, he also became a mentor. Rodriguez assisted Wynn on campus, at the Joffrey Ballet School, and at Alvin Ailey American Dance Theater. "I owe a lot to him," Rodriguez says. "My dance network and my technique wouldn't be where they are without him. If there was an open door, he really allowed me to step through it." He learned of the auditions for Pose while managing Wynn's email. 
Paris is Burning
While Rodriguez was aware of ballroom culture and vogueing, he'd always been too fearful to participate. That all changed in 2010 when he attended a campus screening of the seminal documentary Paris is Burning, which chronicles ballroom culture in the 1980s. A workshop led by renowned voguer Benny Ninja followed the screening. Rodriguez was hooked. He began training with Benny Ninja and eventually joined the House of Ninja. (Houses are family-like social structures that offer support to members—many of whom often feel marginalized from their own families and communities—and compete with one another in balls.) There he adopted the moniker Slim Ninja.
Before Pose, Rodriguez appeared on screen as a voguer in Baz Luhrmann's Netflix series The Get Down and in the film Saturday Church. He also teaches his style, New Way Vogue, during regularly-scheduled classes at Gibney Dance in Manhattan. He claims that Gibney offers the only ongoing dance classes in New Way Vogue in the country. 
Rodriguez hopes to make a positive impact through instruction—not only to keep vogueing alive, but to help young people. He's been working with organizations such as the LGBT Center, HMI (Hetrick-Martin Institute), and GMHC to present workshops to youth audiences, especially to queer people of color. "As long as you continue educating the youth, then nothing is lost. That's my challenge this year."
Do Your Thing
He credits both his Purchase experience and vogueing for providing a network, a support system, and a true appreciation for failure. "If you feel like you're failing, success is going to come. There's a balance. After trying to be in those classes with dancers who had eight plus years of training and I had zero, it taught me not to be afraid of challenges."
Ultimately, Rodriguez is grateful for the confidence he developed at Purchase. "Without that, I wouldn't be a voguer. I was such an introvert in high school. To be a voguer, that means you can step on a stage with all these eyes on you, and you can be unbothered and just do your thing." 
---
—Kristi McKee