The Center for Engagement Has Launched
On March 6, an open house and ribbon-cutting ceremony marked the official opening of The Center for Engagement.
Part of an ongoing commitment to fostering dialogue and community, the new Center will bring together organizations whose projects inspire community engagement, encourage open dialogue, and impact social change.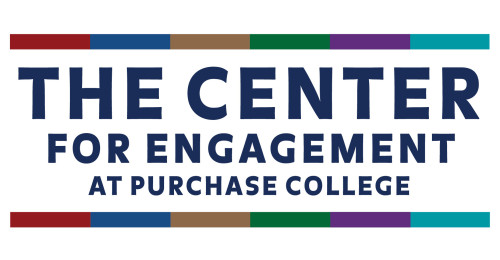 This alliance includes a variety of non-profits whose initiatives include creating arts programs in prisons, encouraging civic dialogue, supporting local Latinx populations, and rebuilding a corner of Detroit, among other projects.
The organizations will use the Center as a creative hub as they tackle urgent issues in contemporary life through multi-disciplinary research, advocacy, and innovative programs in the arts, humanities, and sciences.
Designed as a shared workspace, the Center will have the added advantage of allowing non-profits to share expenses and resources such as office space, technology support, interns, and knowledge.
Barry Pearson, provost, vice president for academic affairs, and director of the Center, says, "I believe there is no better way to create a culture of advocacy and social engagement than by welcoming organizations to campus to collaborate with each other and with our Purchase community."
The Center is currently accepting inquiries from other non-profits with aligning missions.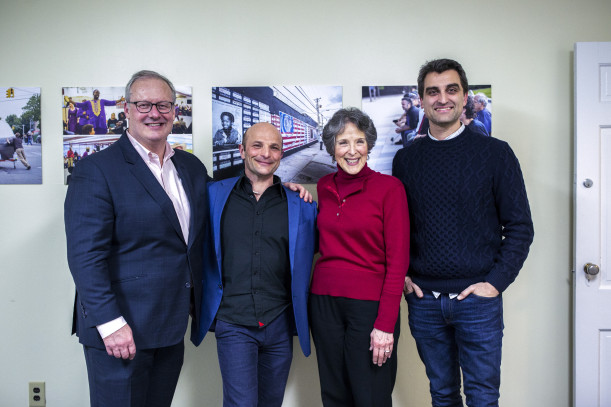 ---
The opening of The Center included remarks by (L to R) Purchase College Provost Barry Pearson; Christopher Robbins, Director, School of Art + Design, Purchase College and co-founder of Ghana Think Tank; Katherine Vockins, RTA founder and executive director; and Eric Gottesman, Purchase College assistant professor of Art + Design and co-founder of For Freedoms. 
---
Founding Organizations
Founding organizations include:
"RTA's residence at the Center for Engagement provides a unique opportunity to share space and resources with like-minded creative non-profits interested in social justice, and we are already discovering alignments in our missions and possibilities for collaboration. We are also delighted to be part of the vibrant arts, social science, and liberal arts culture at Purchase College," says Katherine Vockins, founder and executive director of RTA.
---
Photos by Bryant Alexander