The Purchase Impact: Rebuilding Puerto Rico
Two Purchase students help rebuild Puerto Rico.
Last spring, SUNY announced it would partner with Governor Andrew Cuomo on the New York Stands with Puerto Rico initiative to support recovery and rebuilding efforts following Hurricane Maria.

Two Purchase students raised their hands following the call for student volunteers. New York City resident Azia Rodriguez '19 (media studies and communication) and Patrick Moore '21, an acting major from Rockwell, NC, each spent two weeks this past summer in Puerto Rico in a hands-on service learning program to restore homes devastated by the September 2017 hurricane. They reflect on their experiences following their return, in their own words.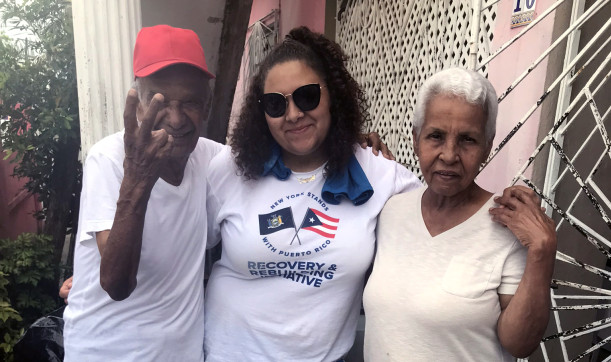 Azia Rodriguez '19
"I am Puerto Rican. So when I heard about a chance to go down there and help out my fellow Puerto Ricans, I couldn't miss it. I saw it as an opportunity of a lifetime—being able to step into Puerto Rico, not for vacation, but going for the very first time to learn more about their culture and to physically help people be comfortable in their own homes again. 
"The experience was absolutely incredible. We had moments when we smiled, laughed, and enjoyed, but there were also more moments of sympathy, and even tears."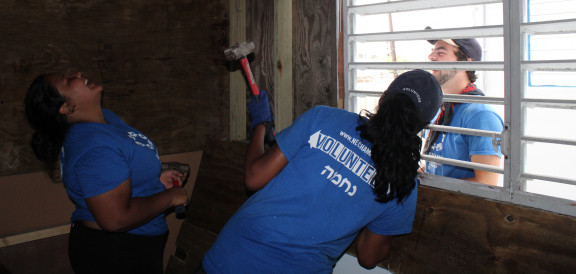 Patrick Moore '21
"My experience is one of many words and images. The second home my team was assigned to was owned by a woman named Emma. Every day—and I'm not over-exaggerating—she would ask us to stop working on her roof, come inside, and have a meal with her and her family. She invited 14 strangers into her home and fed us all daily. This woman's home was severely damaged by a hurricane, yet she still invited us in and cooked for us. 
"The situation in Puerto Rico is this: these are humans who are still without a place to call home. For the folks we met, they had a home, but the conditions were in a desperate state. If I had the opportunity to stay longer, I would do so gladly."