Sustainability Coordinator Angie Kim Receives Milli Award
Kim hailed for the great work she's doing advancing sustainability through events and initiatives on campus.
Millennials represent the largest segment of the workforce. Westfair Communications, the publisher of the Westchester County Business Journal, Fairfield County Business Journal, and WAG magazine, recently celebrated local millennials at the Milli Awards, honoring 21 to 34 year olds who are making a difference in a number of industry categories.
Angie Kim, sustainability coordinator at Purchase, was named a Milli Award winner for 2018.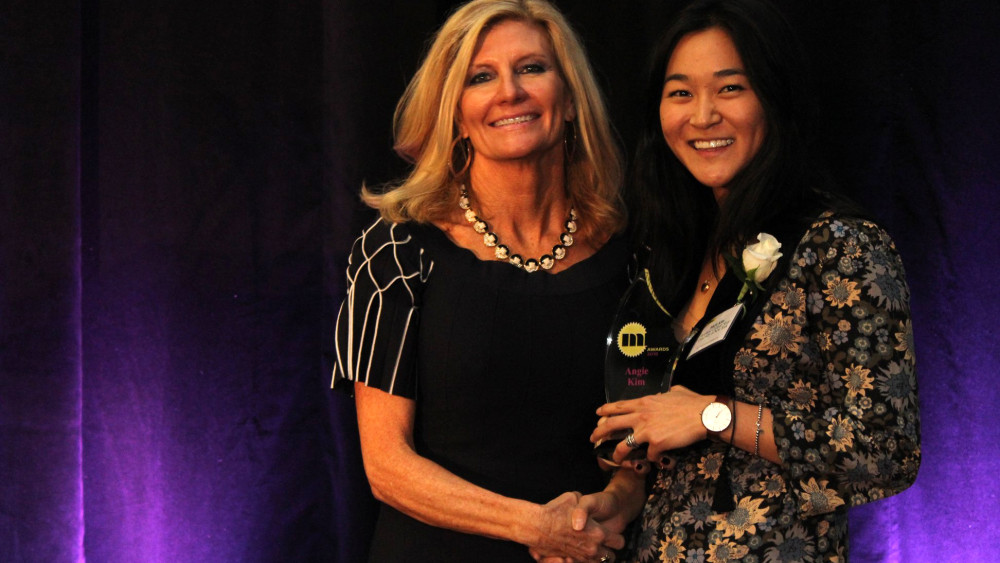 Marcia Pflug, director of marketing and promotions at Westfair Communications and Angie Kim, sustainability coordinator
In her speech, she acknowledged that millennials are often judges as narcissistic and selfish, but she sees them differently.
"We're the generation who is constantly shouting for the change that we need," she says. "I want the millennial generation to be known as change agents, out there paving the way for a better future."