Fourth Emmy Award for David Grill '86
For outstanding lighting direction on the Super Bowl halftime show.

This is Grill's fourth Emmy Award and his eighth nomination.
He won three prior Emmy awards for lighting design in 2002, 2013, and 2015.
Student Megan Seibel '17 had the opportunity of a lifetime assisting at the halftime show as his intern. Read the full story here.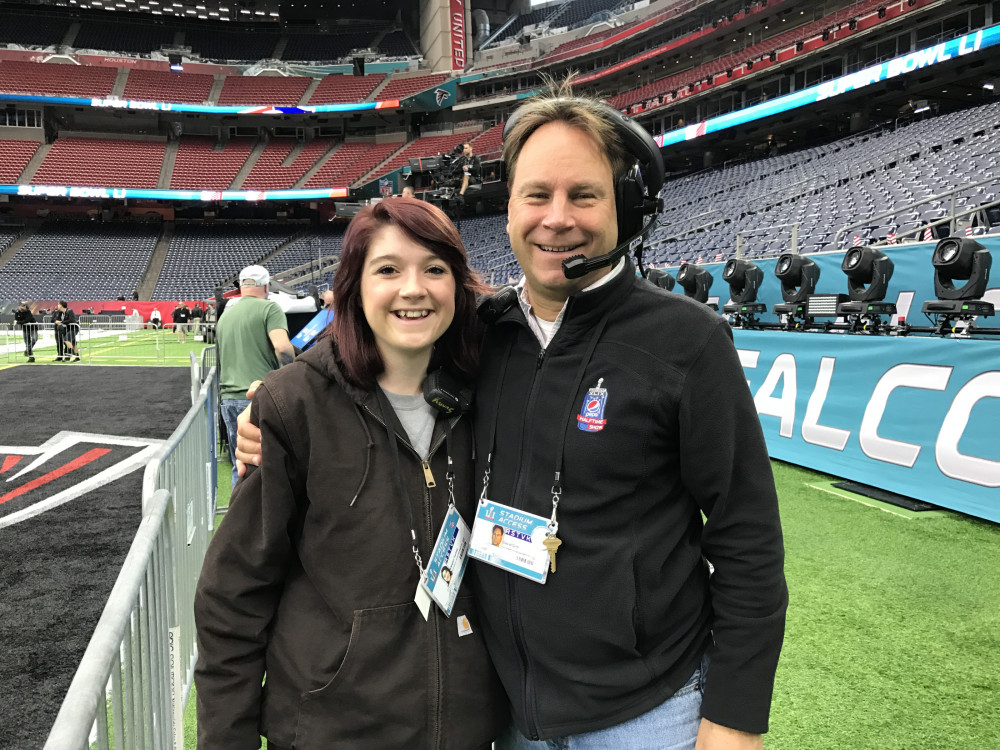 Design Tech student Megan Seibel with her professor Dave Grill at the Super Bowl