Terese Capucilli '78 Honored
She received a Lifetime Achievement Award.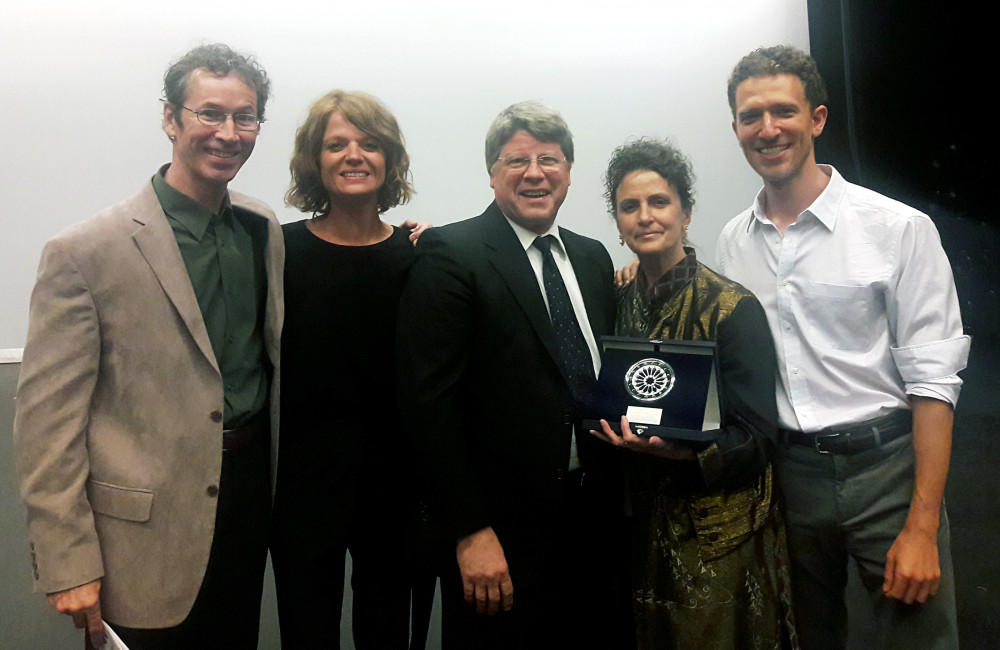 Dance alumni Kevin Predmore MFA '07, Nelly van Bommel MFA '03, Capucilli's husband Bill Randolph BFA '76 (theatre arts), Terese Capucilli '78, Daniel Madoff BFA '06
The Fini International Dance Festival honored Terese Capucilli '78 (dance) with a Lifetime Achievement Award at their gala on Thursday, August 31.
Ten days of workshops culminated with a performance at Ailey Citigroup Theatre. Capucilli receives the award for her renowned career as a driving force of the Martha Graham Dance company from 1979 to 2005 as principal dancer and artistic director. She continues to serve as artistic director laureate. She also owes the award to her heritage—she was born to Italian-American parents.
Capucilli is a co-founder of Buglisi Dance Theatre with whom she continues to perform. Honored with a Dance Magazine Award and a Presidential Distinguished Alumni Award, she is a three-time Princess Grace Foundation-USA award recipient for both dance and film and now serves on the Arts Advisory Board. She has produced and directed the film, Lawrence 'Reed' Hansen: The Sacrosanct Accompanist-A Musical Journey Through Martha Graham's Dance Technique. She's a professor of dance at the Julliard School.