PURCHASE WOMEN LEADERSHIP NETWORK (PWLN) Inaugural Launch
Location
Delivery via Zoom
Network Q&A: Meet the Committee
Join the Purchase Women's Leadership Network (PWLN) for an inaugural meet and greet with an audience Q&A. Learn how to get involved and benefit from the network. An introduction to the PWLN Network committee members and our mission to support women in finding ways to thrive during change. We are living in a world of transitions. Often women are faced with the task of trying to keep pace with a social structure that emphasizes a have it all mentality. What does that mean in our current economic climate and how can we support careers women are looking to have? The PWLN is a resource for Purchase women alumni and students to voice the programs and support they need. We help women navigate the creation and maintenance of a career they wish to have. The PWLN encourages the involvement of women to nurture, support, elevate, network, and evoke positive change.

This event is hosted by the Office of Alumni Engagement in Partnership with the Purchase College Alumni Association.
ADVANCE REGISTRATION REQUIRED
ZOOM:
https://purchase.zoom.us/j/98998417670?pwd=L1lBaUNOZ29JSGZnM2VMd25UL3pMQT09
After registering, you will receive a confirmation email containing details about joining the online event.
---
Introducing the Purchase Women Leadership Network Committee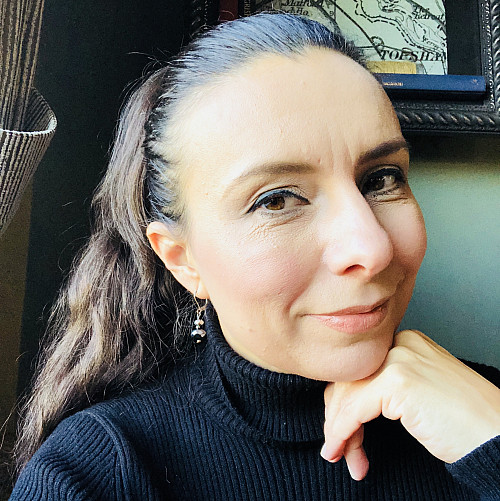 Inaugural Co-Chair:                                Lisanne Moliné '16                          (Playwriting & Screenwriting)
Purchase found 'me.' I think life is more of a staircase. It is not linear, rather twists and turns, leading us to our individual destinations which many call destiny. After a long career in business and finance, as a matter of necessity to secure a livelihood, I eventually embarked on my academic journey in the late-Spring of my life. It was tedious, but my inner voice had been dormant for so long, I had to 'thaw it out.' This took time. My father was adamant I 'answer the call' and find a career in the artistic field as both my parents were actors. But like Joseph Campbell's Hero's Journey, I did not answer the call…yet. During the early years of college I decided to take a course in Theatre. Not to be an actor, but to better understand my parents as professionals. My final was a full-length play. I wrote it, tucked it away in a drawer and there it stayed for ten years! It wasn't until I was going through a difficult transition in my life did a college advisor recommend I attend Purchase after discovering I had written a play. I never expected that moment years ago of wanting to understand my mother and father would lead me to Purchase, and understanding me. Since then I have embraced my own voice and identity, despite resistance and challenges women face in the workplace. I built up the courage to move to England and attend the London Film School. This led to graduating with honors an MA in International Film Business. I am the only woman and American to advance onward from the MAIFB program of University of Exeter/London Film School to a PhD in Film under a Global Excellence Scholarship. Currently I am writing my thesis (in the USA we reverse it and call it dissertation) and the sole owner of a new media company Winter Triangle Entertainment Ltd. based in New York which focuses on building organic story-universes with franchise potential.
---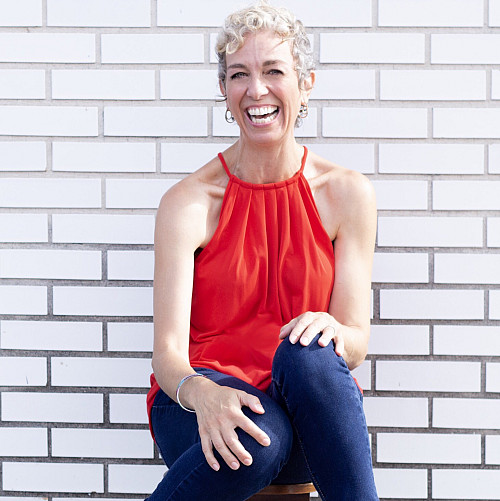 Second Co-Chair:                                    Roxanna Lewis '90 (Dance)
Roxanna departed Purchase as a story-teller fluent in the international languages of dance, choreography and acting - performing on stages and screens around the globe. But saying "YES" to opportunities in NYC entices one to branch out – the production and directing bug bit while on the set of a Manic Street Preachers music video she'd choreographed for SONY. She has made turkey soup while interviewing Dr. Maya Angelou, written with Emmy Award winner Ben Gazzara on his autobiography, and was a featured choreographer for a Broadway show with Superman (Christopher Reeve). Through a series of invaluable mentorships she learned the inner facets of working bi-coastal in areas of producing commercials, music videos, scripted reality TV, game shows, and news programming in NYC & LA. Roxanna is currently based in Florida where she balances family life with directing, choreographing and producing live events, as well as narrative and documentary filmmaking through her company, Roxxiedanz Productions Inc. Roxanna is ecstatic to be co-chair of the PWLN and warmly welcomes all to join this powerful, forward thinking group of alumni+! www.roxannalewis.com
---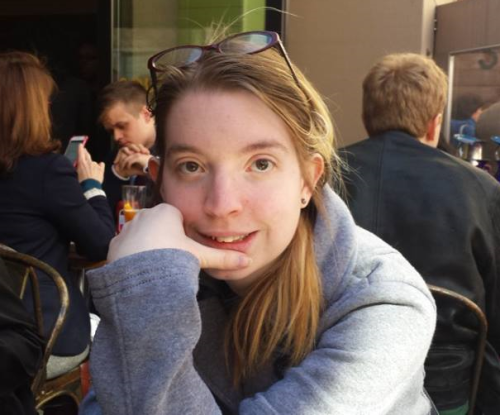 Rebecca Bruckenstein '12 (Drama Studies/Journalism)
Rebecca graduated magna cum laude. While a student at Purchase College, she participated in multiple theatre productions, was president of SUNY Purchase Hillel from 2010 to 2012 and worked in the Parking and Transportation Office on campus.

After graduation, Rebecca continued to be active in SUNY Purchase Hillel while living in White Plains, NY and working retail. As a volunteer, she worked on a NYC 2013 Mayoral Campaign and in 2014 was hired as a consultant on Mayor DeBlasio's Pre-K For All Initiative where she was a part of the inaugural team that enrolled 50,000+ 4 years olds in year 1, and over 60,000 in year 2.

In Fall of 2014, Rebecca returned to school to earn a master's degree at the University of Bridgeport (UB) in Global Development and Peace. In Spring 2016, she graduated at the top of her class with a 4.0 GPA, and her thesis topic was on the Arab/Israeli conflict and bringing peace through theatre arts and working with youth to create a sustainable vision for peace. Currently she is adjunct faculty at the University of Bridgeport in the Criminal Justice and Human Security department. She believes in giving back to places that helped form who she is and enjoys helping support others on their journey. Rebecca is a member of the board of the Purchase College Alumni Association.
---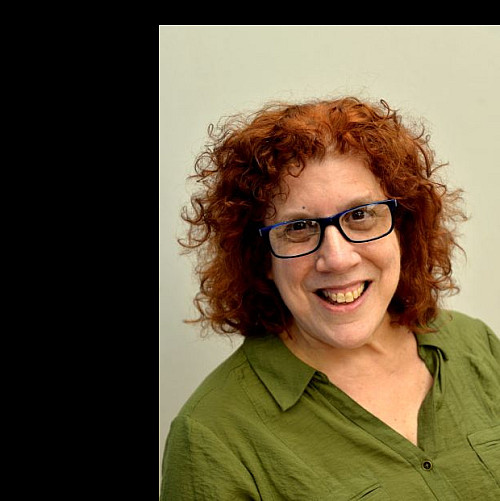 Paula Cancro '79                                      (Urban Studies)
Paula is a member of the Purchase College Council and is also Vice President of the Purchase College Alumni Association.
Paula is Assistant Chair, Business at the College of Westchester.
---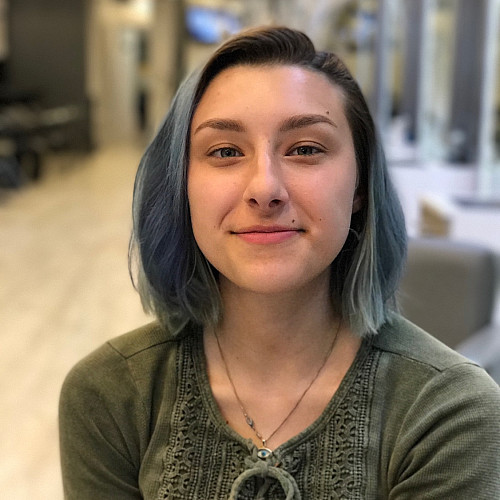 Doliah Francis '19                                  (Painting & Drawing)
Doliah is a visual artist and holistic healer. Fusing her backgrounds in the arts and herbal medicine, Doliah leads groups through multidimensional intuitive healing workshops. These workshops aid us in reconnecting with the earth, and in turn reconnecting to our inner power as beings living within this planet's living network. Her services, both in groups and in one-on-one consultations, include elements such as color therapy, specialized herbal medicines, guided meditations, art therapy, intuitive readings, and much more. More information is available on her website doliahfrancis.com.
---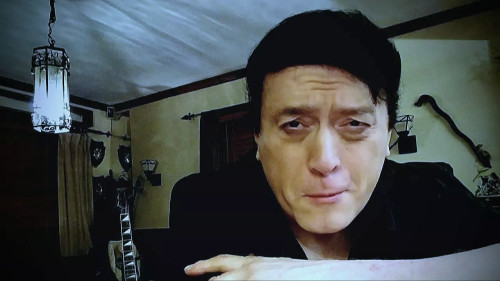 Pietro Rotondo '88                            (Literature)
Pietro Rotondo is a journalist with over 20 years of experience in both, Hard and Entertainment news industry. Based in New York City, Pietro has contributed to national and international programs in entertainment and news where he has held positions as an Executive Producer, Supervising Producer, Editor, Director and Photojournalist. As an Alum of the Academy of Dramatic Arts, he has also explored work in acting and stand-up comedy in the New York City circuit.
Pietro has served as a Governor and Trustee for the National Academy of Television of Arts and Sciences and is currently part of the CBS NEWS production team in both the National and International groups as a Photojournalist/Editor.
---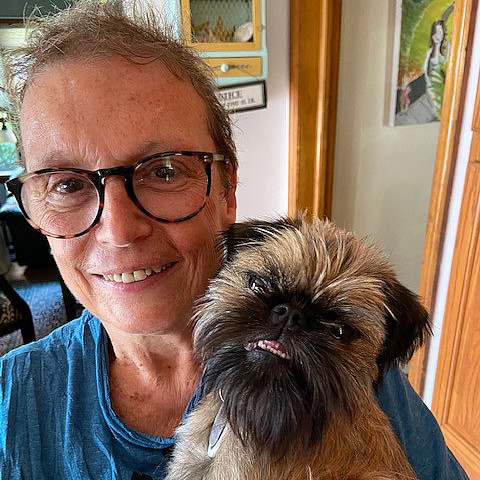 Linda Weaver '74                              (Psychology)
I came to Purchase in 1972, as a transfer student. I was looking for a more unique and personally tailored education. I can honestly say looking back, I got everything I imagined I wanted and way more. I got not only a fabulous education but also learned who I really was. I was a Psychobiology Major, a field of hard science dominated mostly by men. I thrived and after graduation went to work for two major research academic hospitals. After two years of working in those fields, I realized this career path was not for me. I had the courage to do something about it because Purchase had made me fearless to change and I ended up in "show business" as a voice-over agent where I have been for forty-one years. I am one of a handful of women owners of a talent agency and we broke the traditional model of a full-service agency by becoming just an agency specializing in voice-overs. My company, Access Talent, has been first in so many business developments because of out of the box thinking. We were the first agency to have an ISDN line in house, first to have a website, and even first to have master compilation reels on compact disc. As I near the end of a career, I have been studying Metaphysics, getting another bachelor's degree and am currently writing my master's thesis in Metaphysics. I also plan on getting End of Life Doula training. I am in the process of reinventing myself one more time. Thanks Purchase.
---
DISCLAIMER: By registering for an event on this page, attendees give Purchase College, SUNY and the Purchase College Alumni Association the rights to use any photo or image taken during the event in any medium for educational, promotional, advertising, or other purposes that support the mission of the College. Participants agree that all rights to the photo, image, and/or likeness belong to Purchase College SUNY, unless indicated otherwise.
Contact
Office of Alumni Engagement
alumni@purchase.edu