From Nuremberg to Jerusalem: Doing Justice to History
Location
Humanities Building, Room 1041
This lecture by Assistant Professor of History Christian Bailey spotlights two landmark moments in the history of international law: the Nuremberg Trials and the Eichmann Trial. These trials transformed international relations and changed the meaning of state sovereignty. But they were also riddled with legal problems: Could an international community invent a category of crimes and then convict individuals retroactively? Should a state that had not existed during the Second World War pass sentence on citizens of another state for crimes committed in another part of the world? Could a limited number of individuals be held fully responsible for atrocities that occurred during an era of industrial killing? These were technical questions for lawyers but they were also moral and historical questions that historians and people across the globe had to answer.
This lecture recalls these two trials and asks if they could, in any sense, do justice to the history that they sought to judge.

Q&A and opportunity for questions.
---

ABOUT THE INSTRUCTOR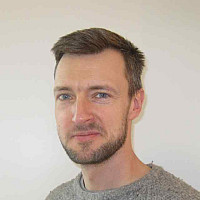 Christian Bailey is assistant professor of history and a contributing member of the gender studies faculty. Most of his courses explore modern European history, although often from a global perspective. His first book, Between Yesterday and Tomorrow: German Visions of Europe, 1926–1950 (2013, paperback 2016) focused on German ideas for integrating Europe in the mid-20th century.
His current research focuses on a relatively new field: the history of emotions. As a contribution to this field, he is writing a book on love between Jews and other Germans. The book starts in the 1870s, when marriages between Jews and Christians were first permitted, and ends at the highpoint of the sexual revolution in the 1960s. He argues that by exploring people's most intimate experiences we learn how cultural and political norms became a reality in people's everyday lives. By studying sources such as diaries, love letters, and court reports, we can also understand how individuals unwittingly provoked cultural, social, and ultimately political change by such simple acts as falling in love. 
Bailey completed his PhD at Yale University before moving on to the Max Planck Institute for Human Development in Berlin, where he was a postdoctoral researcher. Since then, he has held positions at The Open University, Balliol College, Oxford, and Binghamton University.
In Bailey's classes, students examine Europe from a global viewpoint and consider compelling new historical interpretations. Bailey is particularly interested in understanding Europe from the often neglected viewpoint of outsiders: the minorities, the colonized, and the immigrants.
EDUCATION
BA, University of Oxford (England)
MA, University of Sussex (England)
PhD, Yale University

Contact
Ross Daly         
Chair, School of Humanities
T:  914.251.6550