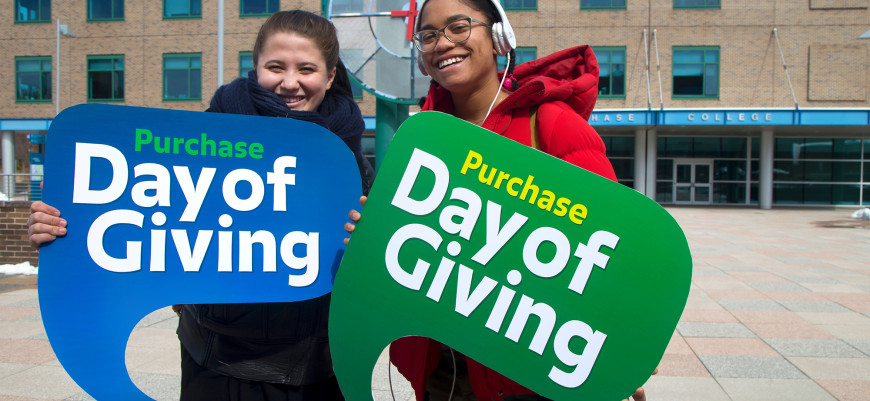 ONE DAY THAT MADE A BIG IMPACT
THANK YOU to everyone who contributed and made a difference for the students of Purchase College!
---
The 2018 Purchase Day of Giving raised $21,476 from 153 gifts!
---
The inaugural PURCHASE DAY OF GIVING—a focused one-day appeal held on Thursday, March 29, 2018 to raise funds for scholarships, student emergency relief and campus programs—was a success.  Alumni, parents, friends, students, faculty and staff made gifts that supported scholarships and academic programs, athletic teams, the Neuberger Museum of Art, The Performing Arts Center, and more.  
We are grateful for your support … every gift will have a big impact.

---
In their own words: watch these short videos of students describing how giving impacted their lives.
---