We're so pleased to announce Commencement will be held in person on Friday, May 20, 2022 at 3:30pm on the Great Lawn.
The processional will begin at 3:00pm. Rain or shine.
Commencement 2022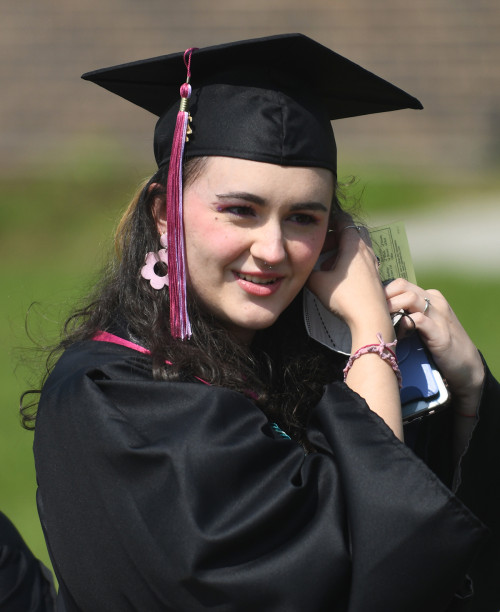 Students
Please visit the Student Information page for information on regalia, the commencement fee, and the ceremony.
Guests
Please visit the Guest Information page for information on the ceremony, local restaurants, and accommodations.
Health and Safety Protocols
Consistent with current New York State and CDC guidelines, Purchase College strongly recommends that graduates and guests wear a mask to any indoor event for their own protection, and welcome and encourage masks at outdoor events as well.
We also ask that any individual who is not feeling well, has any symptoms consistent with COVID-19, or has had direct contact with an individual who is positive with COVID-19 within ten days prior to Commencement not attend.
We strongly recommend that all graduates obtain a PCR test at the Performing Arts center on Monday, May 16 or Tuesday, May 17 or take a rapid at home test the day of commencement as social distancing will be limited during the graduation ceremony.
While supplies last, any student needing an at home test can obtain one on campus in the Student Services Building, Red Room, on Mondays and Tuesdays from 10:00 am to 12:30 pm or Wednesdays and Thursdays from 2:00 to 4:30 pm.
These protocols are based on current COVID-19 public health conditions and public health authority guidance and are subject to change if conditions warrant.
Visit our COVID-19 Updates and Plans website for more information.
Honorary Degree Recipients
Distinguished Alumni Award
Senior Speaker
National Anthem Singer
Brick Holder
---