Bill Sage '88 has appeared in over 140 theater, film, and television productions as an actor and producer.
Sage stars in Thomas Bradshaw's The Seagull/Woodstock, NY, a fresh take on Chekov's 1895 classic presented by The New Group (Feb-April 2023), alongside fellow alum Parker Posey '91.
In 2021, he starred as John Venerable in Wrong Turn, a reboot of the 2003 horror film.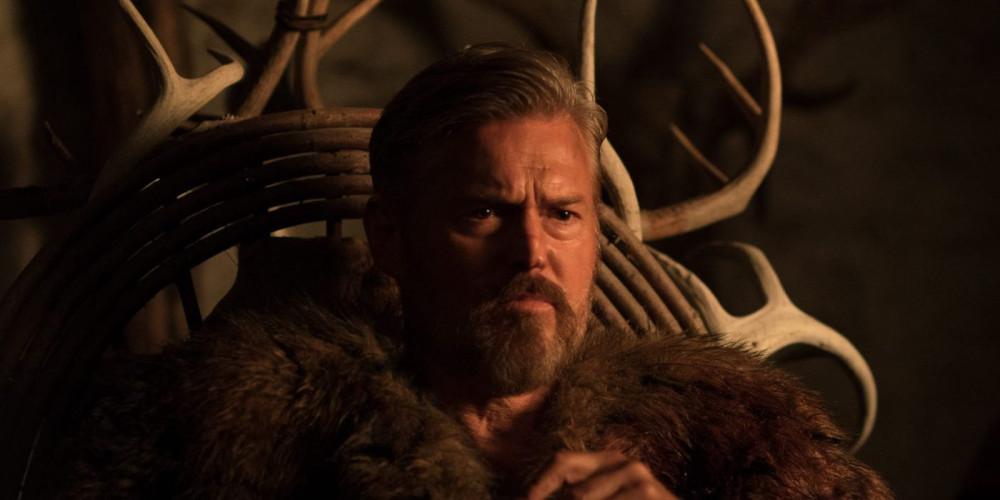 Bill Sage '88 in Wrong Turn (2021).
Theater credits include Off-Broadway productions of Sweet Bird of Youth, Electra, and Fool For Love, and Wallace Shawn's Aunt Dan and Lemon.
Film credits include American Psycho, Precious, Every Secret Thing, and We Are What We Are.
Television credits include Orange is the New Black, Power, Hap and Leonard, Nurse Jackie, and Boardwalk Empire.
He's also known for collaborations with filmmaker Hal Hartley '84 starring in Hartley's 1992 classic Simple Men, selected for the Cannes Film Festival that same year, and appearing in the Sundance Grand Jury nominee The Unbelievable Truth (1989), the 1992 short Ambition, Trust (1990), nominated for the Sundance Grand Jury Prize, and 1995's Flirt.