World Premiere Opera by Professor Laura Kaminsky
Laura Kaminsky's new opera will be presented by the Houston Grand Opera in March.
Purchase College is proud to celebrate the world premiere of Some Light Emerges, a chamber opera created by composer and School of the Arts professor Laura Kaminsky in collaboration with librettists Mark Campbell and Kimberly Reed. The premiere, presented by the Houston Grand Opera, will be held March 16 and 17 at the Ballroom at Bayou Place in Houston, Texas.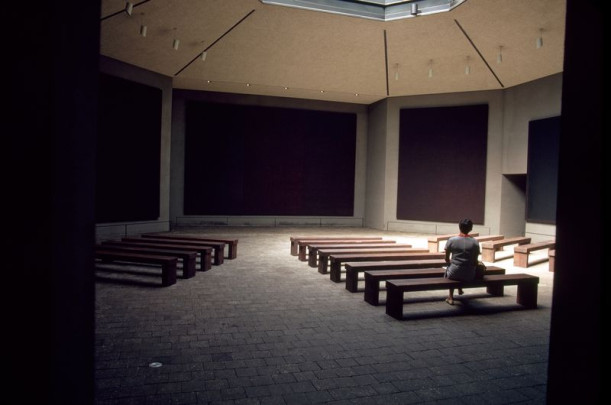 The opera celebrates the late American artist Mark Rothko's iconic Chapel in Houston, which was commissioned by Dominique de Menil  to serve as a spiritual space of reflection for people of all faiths. The opera is mostly set within the chapel and chronicles five people  whose lives intersect over four decades. 
Professor Kaminsky said," When I was four years old, my mother took me to a painting class for kids at the Museum of Modern Art in New York. We walked together through a gallery of huge Rothko paintings. They had a powerful effect on me and in class I tried to emulate his work and make an abstract red painting, completely unlike the landscapes my classmates were making. I've been a fan of abstraction ever since."
Kaminsky, who is a Professor at Large in the School of the Arts, is also the composer of the critically acclaimed As One, a chamber opera for two voices and string quartet about a transgender protagonist who tries to reconcile the discord between herself and the outside world.