Pedestrians walking near the exterior of the Neuberger Museum of Art have been greeted this fall by dozens of faces staring back—some smiling, some serious.
The rows of large-scale portraits in black and white are the work of students from Professor Brook Singer's Community-Centered Media class. They devised the exhibition to help spread a message of the plight many Yonkers residents currently experience: 
"If we work here, we should be able to live here."
The class partnered with a nonprofit organization called Community Voices Heard in Yonkers, N.Y., that works toward social, economic, and racial justice. Like many cities across the U.S., the rising housing costs in Yonkers make it difficult for people to live in the neighborhoods they've always called home.
Understanding the emotional impact of attaching faces and voices to those in distress, the students organized participation in Inside Out: The People's Art Project, "a global participatory art project for people to share their untold stories and transform messages of personal identity into works of public art." Conceived of by the artist JR, Inside Out has documented and archived online exhibitions by more than 260,000 participants from 129 countries. 
The project is presented in conjunction with the exhibition Post No Bills: Public Walls as Studio and Source, on view at the Neuberger Museum of Art through December 23, 2016.
The connection between Purchase College and Yonkers is reinforced by PC4Y, the Purchase College Center for Community & Culture, created in 2015 to drive social impact and relevance focusing on how artists, designers, scholars, students, and local organizations can act as agents of urban recovery and community empowerment.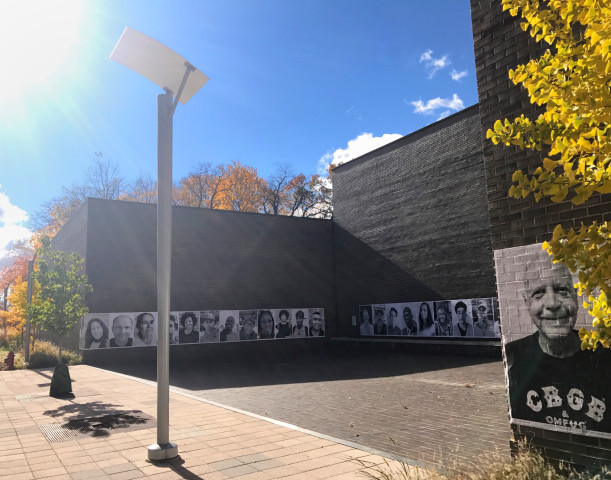 Credit: Paige DeMaio '16