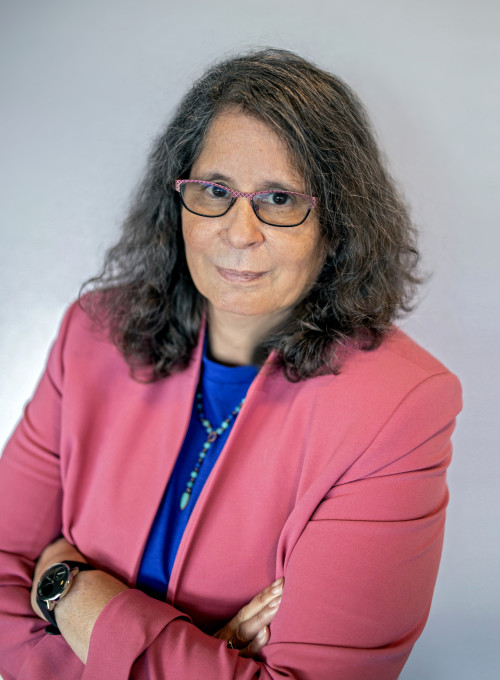 After two years at the helm of Purchase College, I continue to be captivated by the creative culture that permeates every corner of the campus, from studios and stages to classrooms and science labs.
This edition of PURCHASE magazine is full of stories about the passion, creativity, and drive of our faculty, students, and alumni that demonstrate this spirit.
Of course, this tradition of artistic and academic excellence is rooted in the college's founding decades ago. On the occasion of Company 50 entering the Acting BFA program this fall, read about the program's rich history, enduring ethos, and alumni insight into what it means to be a Purchase actor.
Our rigorous BFA programs have a great success rate for turning out some of the most exciting and innovative artists—and arts leaders—working today. I was thrilled to read about Janet Rollé '84, the new CEO of American Ballet Theatre, and how her time at Purchase as a dance major prepared her for a fulfilling career as an arts executive.
Purchase has long been a community that cares deeply about the environment. This issue highlights faculty and student research dedicated to finding solutions to the most pressing concerns facing our planet and its inhabitants.
Dr. Erika Ebbs is doing groundbreaking DNA research on waterfowl in hopes of discovering how diseases such as the avian flu spread from parasite to host, funded by a generous NSF grant (pages 12–13). And Distinguished Professor Lisa Jean Moore's research focuses on goats genetically modified with spider DNA to lactate silk protein and what it says about humanity.
And a new and innovative study abroad program, "Politics and Practices of Climate Change," took students to Oslo, Norway, last summer to challenge their thinking about different countries' responses to climate change. This course is a testament to the kind of progressive, hands-on learning that has potential to inspire the next generation of scholars, scientists, and advocates.
In the new year, I invite you to visit the campus, which will be buzzing with performances, sporting events, lectures, and exhibitions. The spring semester is a wonderful time to visit, connect with each other, and engage with your favorite faculty members. For those whose paths are more far-flung, I hope you will take the time to stay connected to us virtually. Our doors are always open to our alumni. We look forward to hearing about your own transformative journey that started at Purchase.
Dr. Milagros (Milly) Peña

President