UNEXPECTED OUTCOMES: Nora Raleigh Baskin '83
Two Authors Find Their Groove
Neither Nora Raleigh Baskin '83 nor Claribel Ortega '10 set out to write for young audiences. Baskin, a literature major, and Ortega, who studied journalism, were both attracted to Purchase for its creative energy, the seemingly unconventional environment, and the freedom to flourish as they explore their love of writing.
They both found validation—they had worthwhile stories to tell and the right mix of talent, work ethic, and chutzpah to succeed. Through perseverance, persistence, and just doing the work, aka "butt in chair," both have written their way into readers' hearts using voices that speak to middle graders and teens.
---
---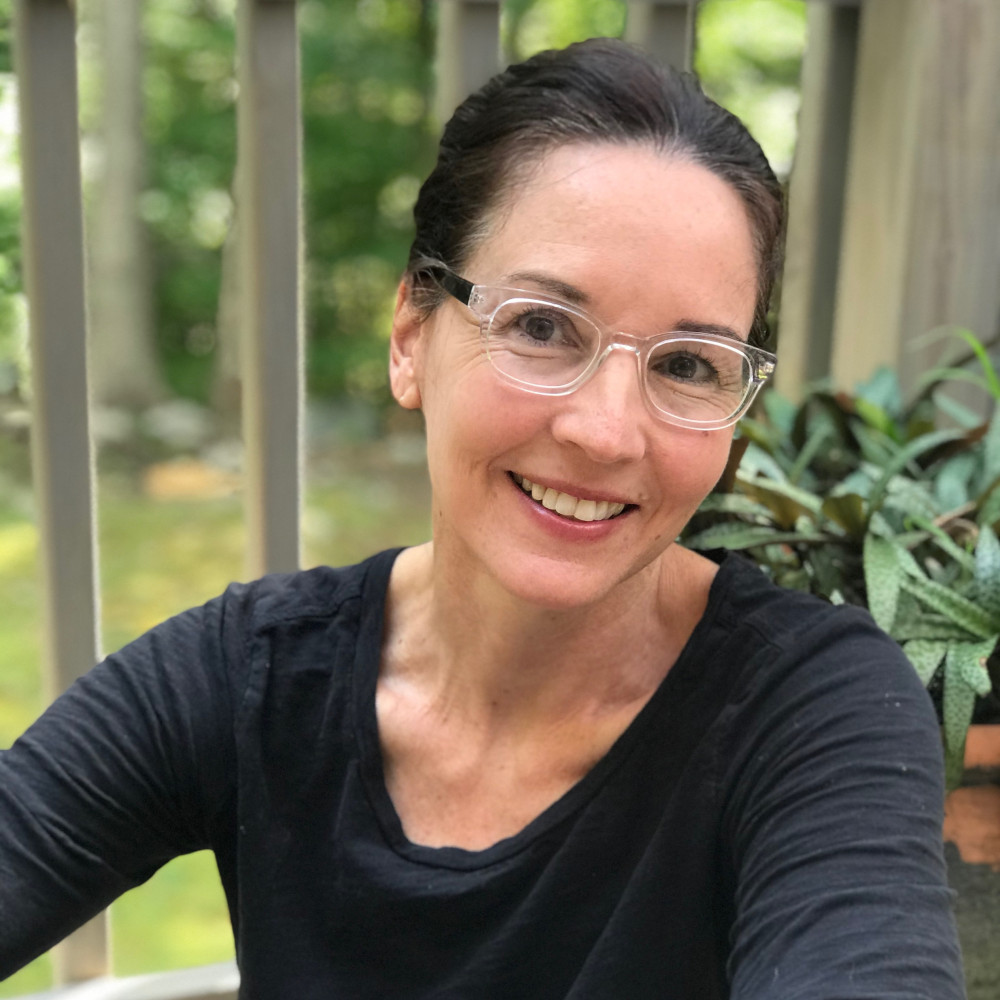 Nora Raleigh Baskin has published 15 novels since 2001.
Her personal narrative essays appeared in the Boston Globe Sunday Magazine, Writer Magazine, NCTE Voices from the Middle, and more. In 2010, she won the American Library Association's (ALA) Schneider Family Award for her book Anything but Typical.
And her latest novel, Consider the Octopus, was released this month to rave reviews. But it was the success of her first novel, the semi-autobiographical What Every Girl Knows (Except Me), which allowed her to keep writing.
Writing Roots
Baskin brought her love of writing to Purchase, but with no creative writing program at the time, she chose literature as her major. She believes it was a critical choice. Citing the value of her liberal arts education and the breadth of what she read, "I didn't realize it at the time, but I had a very good, well-rounded education in literature," she says. "I can hands-down say that my education in literature is what made me become a writer and become a good writer."
Like any good writer, Baskin started out writing what she knew. Her courageous desire to share the painful story of her mother's suicide formed the basis of her first novel. Long before that was published, however, it was the topic of her senior project, for which she received some harsh but necessary criticism. Her advisor, the late Bob Stein, Professor Emeritus of Literature, critiqued her story as not very believable. She burst into tears, defending the details as all true.
"And he said something that never left me that has helped my writing forever," she recalls. "He said, 'that doesn't mean it belongs in this story.' And that is so true."
Turn Toward Youth
Her publishing journey began with writing short stories for adults to no avail. She wrote a lot about her life as a young person, but with adults as her intended audience. She attended critique groups and continuing education classes to hone her craft. During one of these sessions, she again received upsetting but sage advice—had she ever considered writing for kids. "I started hysterically crying. I felt like it was a terrible put-down," she recalls. "And I went home and thought, well, maybe I should try it."
The book was sold to the first editor who read it. "I think I found the right voice for that story," she says. "I got a lot of rejection when I was trying to write what I thought would get published. I got published when I stopped doing that."
The feedback she receives is sometimes intense. After What Every Girl Knows was published, many readers would commiserate about losing their mothers. And she was particularly moved by those who would say how much they love their mother and can better appreciate what they have. But Anything But Typical, written from the point of view of a boy with autism, generated the most significant response from adults. Parents shared how they never put themselves in their autistic child's shoes, and the book opened their eyes and touched their hearts. "That I did not expect," she says.
It was Anything But Typical that garnered her the American Library Association Award. Not one for accolades, Baskin appreciated the award primarily for one reason—it allowed her to continue publishing. "I have 'freedom' tattooed on my ankle. It's the most important thing for an artist."
The Wednesday Night Writing Group
During the early days of the pandemic, Baskin volunteered to lead a four-week writing workshop over Zoom for alumni stuck at home. Already well versed in helping writers through her writing workshops, manuscript reviews, and critiques, she looked forward to working with Purchase folks. The workshop filled, and she ran a second four-week session.
Two years later, the same group still meets every Wednesday. They span majors and decades, but they all have that Purchase connection. "We often talk about how Purchase brings together a certain kind of person, and we all bonded. And we all have such a good education." She's thrilled they're still together with group members now considering publishing. "It has been nothing less than magical. Some had never written creatively before, some hadn't written in years…and many are working towards being published. We are a very special Purchase group."
Participants include:
Rebecca Bruckenstein '12, Journalism/Drama Studies
(and Secretary of the Purchase College Alumni Association)
Susan J. Kassirer '74, Literature
Eve Liptak '09, Liberal Arts (BALA), Concentration in Media Studies
Alexandra (Proscia) Palmatier '11, Literature major, Gender Studies minor
Nicole Spiegel-Gotsch '91, Literature
William Wagner '86, Literature
Ellen C. Weiman '77, Political Science
Learn more about Baskin's manuscript review and critique services at wordonion.us.
---
---
—Kristi McKee