Frank Candelaria to Speak at the National Cathedral on Election Eve
Dean of the School of the Arts will take part in a celebration of iconic American poet Walt Whitman.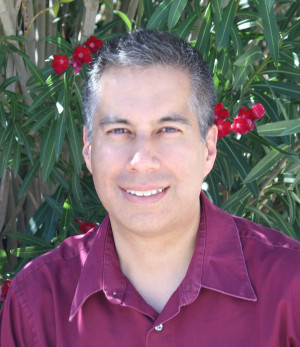 He'll deliver remarks titled "The American Dream" during a music performance and forum presented by the Post-Classical Ensemble at the Washington National Cathedral on Monday evening, November 5.
From the Post-Classical Ensemble's website:
I SING THE BODY ELECTORAL: A Walt Whitman Celebration
What is the fate of America? 
On the eve of the mid-term elections, The National Cathedral presents a communal forum-with-music, hosted by PBS's Jeffrey Brown.
We turn to the most iconic American poet for inspiration and instruction with an interactive program of music and discussion.
Walt Whitman defined America as "a teeming nation of nations." Diversity and equality, for him, were American keynotes.
Below is an excerpt of Dean Candelaria's closing remarks:
"At Purchase, a public arts college with internationally acclaimed conservatories in the Visual Arts, Dance, Theater, and Music, we are scaling that model on an institutional level—the School of the Arts working in partnership with the School of Liberal Arts and Sciences—to drive programming on issues of the day, to train impactful artists for a more diverse American century, and to create an institutional model for public arts education in the United States. I am very pleased to share with you that Joe Horowitz [executive director of Post-Classical Ensemble] will teach a course for us on "Music, Culture, and Ideas" this coming Spring."