Tell Me How You Really Feel: Microaggressions in the Workplace
Location
Delivered via Zoom
Have you experienced a co-worker making a comment about the race, ethnic, gender, religious group that you belong to which left you feeling off? Did your flight, fight, freeze or fawn reaction kick in? Would you have liked to handle this differently?
During this workshop, participants will be assisted in recognizing what microaggressions are and hear suggestions on how to react to them. The participants will be encouraged to share examples of microaggressions that they experienced in their work or internship spaces. If participants are open to it, they can ask for feedback on how they handled the interactions, and for suggestions on how to handle future incidents.
Participants will leave this workshop with a working definition of what a microaggression is and how to identify them. They will also walk away with resources on race related trauma and stress information.
This event is hosted by the Purchase College Alumni Association and sponsored by the Office of Alumni Engagement.
REGISTRATION REQUIRED.
https://purchase.zoom.us/meeting/register/tJYocuGtqzstE9CEfKKKglP1mOXXo8XMfLLK

After registering, you will receive a confirmation email containing information about joining the meeting.
Individuals requiring accommodations for equal access to this event should contact alumni@purchase.edu a minimum of 5 business days prior to the event.
---
MEET THE PANEL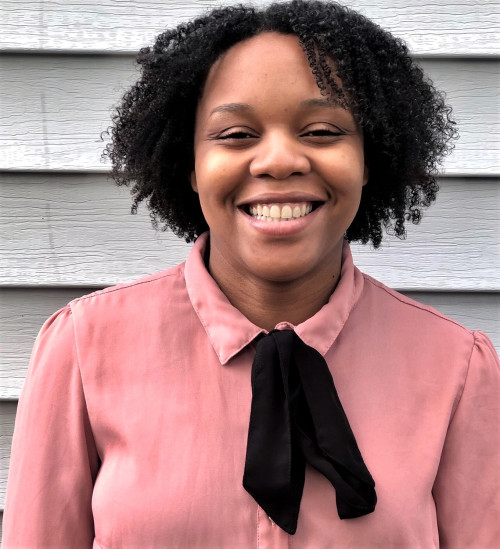 Akeera Peterkin, LCSW-R, CASAC, CPT
Interim Assistant Director of Behavioral Health and Prevention Programs at Purchase College Counseling and Behavioral Health Services.
Akeera is a Licensed Clinical Social Worker, Credentialed Alcohol and Substance Abuse Counselor, Certified Poetry Therapist, and holds several other post graduate certifications in trauma informed approaches. She has a decade of experience in the mental health, substance use, and community organizing fields. Outside of Purchase, Akeera is the owner of a telehealth private practice within the tri-state area that provides underrepresented populations with equitable access to inclusive, affirming, and holistic treatment. Her expertise has been featured in publications such as the New York Times, HuffPost, and Teen Vogue. She has also been featured in national and international panels and currently serves on the Diversity/Social Justice committee for the National Association for Poetry Therapy and is an active member in the National Association of Black Social Workers and her local NAACP. Working to advance justice and healing is not just a part of Akeera's professional experience, the work is also personal. As a Black, Queer, Immigrant, she understands the impacts of social and environmental injustice and works towards achieving for sustainable healing and liberation for all.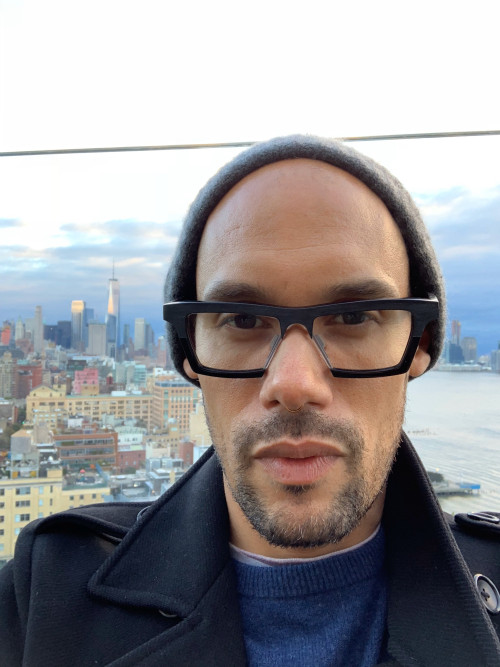 Shaka McGlotten, PhD
Dr. McGlotten is Professor of Media Studies and Anthropology at Purchase College. An anthropologist and artist, they have lectured and written widely on blackness, queerness, media, and art. They are the author of Virtual Intimacies: Media, Affect and Queer Sociality, as well as the forthcoming Dragging: In the Drag of a Queer Life.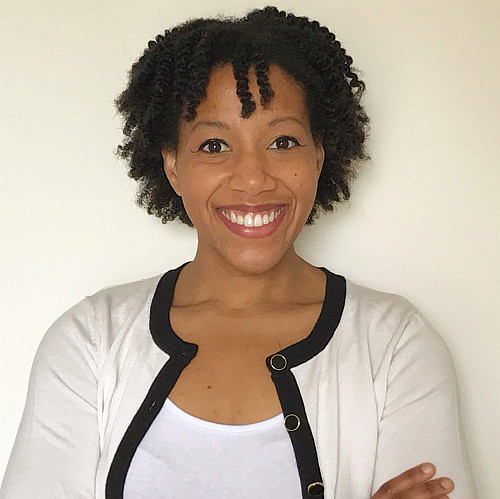 Catania James '07, MA
Catania is a board member of the Purchase College Alumni Association and currently serves as the co-chair for the Purchase Black Alumni Network. After graduating from Purchase, she received a fellowship from U.S. and German governments through the Congress-Bundestag Youth Exchange (CBYX) program to study and intern for a year in Germany; participated in the North American Language and Culture Assistant program in Spain; and earned her MA in International Affairs from The New School. While at Purchase, Catania participated in the faculty-led abroad programs to Burgos, Spain and Hyères, France. She was an RA and participated in several campus clubs such as SOCA, OAPIA, and Latinx Unidos (LU) where she served as campus liaison. After graduation, she worked with international high school students and their acclimation to U.S. life through her work with Program of Academic Exchange (PAX). Catania has served as the interim company manager for RudduR Dance, a small contemporary dance company based in New York. Additionally, she has experience aiding college students in acquiring visas to study abroad with New York University. She worked as the study abroad advisor in the Office of International Programs and Services at Purchase College, 2017-2019. In 2018, she started The Thick Ballerina, an online community and website to show that there is space for curvier framed dancers in the ballet world. Catania is delighted to serve as a mentor or reference for current Purchase students, especially those who are graduating, and students of color.
---
DISCLAIMER: By registering for an event on this page, attendees give Purchase College, SUNY and the Purchase College Alumni Association the rights to use any photo or image taken during the event in any medium for educational, promotional, advertising, or other purposes that support the mission of the College. Participants agree that all rights to the photo, image, and/or likeness belong to Purchase College SUNY, unless indicated otherwise.
Contact
Office of Alumni Engagement
alumni@purchase.edu