Navigating the Job Market in an Uncertain Economy
Join Purchase College Alumni for an open conversation about their experience graduating in a volatile economy.
This event is part of Alumni Weekend 2021.
---
Register Online via Zoom

After registering, you will receive a confirmation email containing the link to join the event.
---
Hear tips, techniques, and lessons learned from alumni who graduated during the last recession and how they persevered in their chosen professional careers. Participate in the Q&A to get tools for your own career or job search preparation and learn about the resources available to you via the College.

Q&A to follow panel discussion.


Meet the Moderators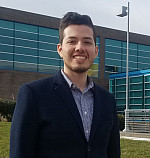 Jeffrey Arroyo '16 (Psychology)
Jeffrey has a growing background at the Purchase College Career Development Center from an undergraduate Career Liaison, graduate level Career Counseling Intern, Career Coach, and currently as Experiential Learning Coordinator and a Career Counselor. In addition to his experience working with college students, Jeffrey has worked as a counselor with students in high school and middle school where he was involved in curricular program development and counseling for academic/college/ career preparation. As a Purchase College alumnus and having earned an MSEd in Bilingual School Counseling at LIU, Jeffrey can further support the Purchase College community. As the Experiential Learning Coordinator, Jeffrey oversees our Academic Internship program and helps Purchase students gain hands-on and practical skills and career learning opportunities in a broad scope of career fields. Jeffrey also works with the CDC team to deliver and lead classroom and group presentations, and provide individual student career counseling.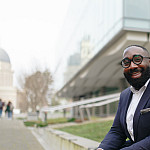 Kevin Collymore '10 (Political Science)
Kevin is President of the Purchase College Alumni Association Board of Directors and co-chair of the President, Black Alumni Network (PBAM). He is a native New Yorker and first-generation American who works as a higher education professional. As a direct recipient of a New York State Opportunity Program at Purchase College, Kevin entered the field of Higher Education most passionate about improving college readiness, opportunity, and affordability. Currently, Kevin serves as the Assistant Director for Advisement and Student Services at Robert F. Wagner Graduate School of Public Service at New York University. Prior to joining New York University professionally, Kevin worked with Opportunity Programs at Barnard College of Columbia University. Kevin also serves on the Board of Directors for the Purchase College Association, the auxiliary service corporation of SUNY Purchase College. ​

Meet the Panelists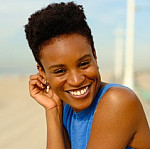 Careitha Davis '08 (Media, Society and the Arts)
Careitha, a Brooklyn native with roots in Trinidad and Tobago, is a professional dancer, choreographer and teacher. From an early age she started training as a dancer with Creative Outlet Dance Theater of Brooklyn and Alvin Ailey Dance Theater in Modern, Jazz, Ballet and African while traveling as a young performer. Careitha earned her degree in dance education from New York University where she practiced methods in instructing non-dancers and young learners as a practice for community building and creating art. In 2016, her freelance career took off, performing the works of Dianne McIntyre nationally and in 2017 Careitha began teaching soca at Cumbe. Her teaching philosophy for soca is for dancers to reach a level of freedom in their movement, building confidence through the vibration of Caribbean music. In 2020, Careitha created BodyRa Movement LLC, a dance method to uplift and create community through Caribbean traditions.



Jason "Jay" Demetillo '09 (Graphic Design)
With 10+ years of experience working in New York City to San Francisco and now Singapore, Jay has almost seen it all in the design world. He has worked with Twitter, Pinterest, Yahoo, and now Grab. Jay is an adjunct professor at CCA in San Francisco and has taught/spoken in China for ACG. He's also worked on notable projects such as the Bay Lights, Gaspar Brasserie, San Francisco's Park System SFPark, and recently redesigned GrabFood. Most recently, his journey has taken him from designing within the Western world ideals to now learning and adapting to Southeast Asia's culture and technology.
Spinelli … Agela Mack '11 (Arts Management)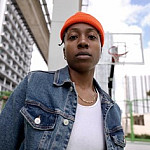 Born and raised in New York, Spinelli is the type of DJ who has a niche for connecting people from all walks of life. By having a keen ear for music and sound she is able to entertain parties from a range of demographics and adapt to any crowd, making her one of the most versatile DJs on the scene. In summer 2015, Spinelli relocated to Miami, FL to attend Scratch DJ Academy and graduated top of her Pro Track class. Since being in Miami, Spinelli has created her own lane, spread her wings and infused the culture she grew up in, with the culture that she's surrounded by. She has simply implanted an energy in Miami that the city hasn't been able to deny. Spinelli has worked within the Miami DJ circuit with parties like The Love Below, SweetHeat, Ripe Fruit & Everydayppl to name a few. She has also worked with corporations such as Apple Inc., CapitalOne, & Soho Beach House and non-profit organizations; NAACP, Miami DreamDefenders, Planned Parenthood & The Mourning Family Foundation.
Joe Matoske '10 (Cinema Studies)
Joe is an editor on HBO's VICE News Tonight, which won four News and Documentary Emmy® awards. Matoske contributed to Best Story in a Newscast with his work on "Taken by Isis," as well as Outstanding Continuing Coverage of a News Story in a Newscast with his work on "Collapse of the Caliphate," parts 1, 2, and 3. As part of the Vice Investigates team, Matoske won a 2020 ACE Eddie Award for Best Edited Non-Scripted Series for work on "Amazon on Fire." The award guarantees entrance into ACE (American Cinema Editors).

… with input from the Career Development Center regarding the available resources and tools graduating students and alumni can use for their own job search.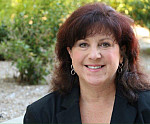 Wendy F. Morosoff
Wendy is Director of the Career Development Center at Purchase College where her leadership brings progressive programming and other initiatives to campus. Wendy has over two decades of experience as a Career Development professional in higher education. Through many new partnerships with stakeholders on and off campus, the career development center team builds and strengthens opportunities for students and alumni for professional skill development and provides wide ranging career preparation across disciplines. Prior to an extended tenure of early program innovations at NYU as Associate Director of Career Services, she served as the career consultant and pre-vocational trainer for the HS for Art & Design, NYC Job & Career Center, and NYC based not-for-profit organizations.



---
DISCLAIMER: By registering for an event on this page, attendees give Purchase College, SUNY and the Purchase College Alumni Association the rights to use any photo or image taken during the event in any medium for educational, promotional, advertising, or other purposes that support the mission of the College. Participants agree that all rights to the photo, image, and/or likeness belong to Purchase College SUNY, unless indicated otherwise.