Adam Nagourney '77 on the 2020 Elections: Democracy at Stake
Location
Delivery via Zoom
A discussion of the stakes of the upcoming presidential election between Biden and Trump. What issues will decide this election – the pandemic or law-and-order? Can we believe the polls this time? Is Biden running the strongest campaign possible to defeat Trump? How much will the battle over the Supreme Court takeover the campaign debate, and is that more likely to benefit Biden or Trump? Will the president pay a cost in holding indoor rallies in defiance of health authorities?
This event will be moderated by Ross Daly, Interim Dean of the School of Liberal Arts and Sciences and Associate Professor of Journalism at Purchase College. Q&A will follow so bring your questions.
This session is hosted by the Office of Alumni Engagement.


REGISTRATION REQUIRED.

Zoom: https://purchase.zoom.us/meeting/register/tJ0vf-utrzgoEtZpCIQjtrfaKVhuNxKAwnQs

After registering, you will receive a confirmation email containing details about joining the online event.
---
MEET OUR GUEST SPEAKER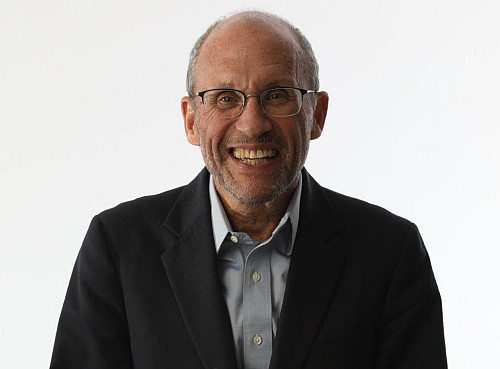 Adam Nagourney '77                    (Economics)
Adam Nagourney covers the 2020 presidential campaign for the New York Times. Before that, he served for eight years as the paper's Los Angeles Bureau chief. He was appointed chief national political correspondent in 2002, where he covered the 2004 and 2008 presidential election campaign. He joined The Times in 1996, where he was first assigned to cover the presidential campaign of Bob Dole. After that, he moved from Washington to New York, where he was named the metropolitan political reporter. He has covered the campaigns of Barack Obama, Bill Clinton, George W. Bush and Hillary Clinton (for Senate and president). He has written profiles in the New York Times Magazine on a series of subjects, including Harry Reid, Jerry Brown, Andrew Cuomo, George Pataki and the Rev. Al Sharpton.
Adam was born in New York, and is a graduate of the State University of New York at Purchase. His first job was at the Gannett Westchester Newspapers, based in White Plains. He worked as the chain's Albany correspondent, before joining the New York Daily News in 1983, staying there through 1989. From there, he worked at USA Today, covering the presidential campaign of Bill Clinton and the first year of the Clinton White House. He is co-author with Dudley Clendinen of "Out for Good: The Struggle to Build a Gay Rights Movement in America," published by Simon & Schuster in 1999. He is currently writing a book on the contemporary history of The New York Times for Crown Publishing. Adam lives in Los Angeles with his spouse, Benjamin Kushner '80.
---
MEET OUR MODERATOR
Ross Daly
Interim Dean, School of Liberal Arts and Science, and Associate Professor of Journalism                                   
Ross Daly came to Purchase College in 1997 after a 20-years career as a newspaper reporter and editor, covering politics and international affairs. He worked at Newsday on Long Island in a variety of positions, including National Editor overseeing political coverage. He was part of a team at the paper that won a Pulitzer Prize for coverage of the crash of TWA Flight 800 in the waters south of Long Island.
---
DISCLAIMER: By registering for an event on this page, attendees give Purchase College, SUNY and the Purchase College Alumni Association the rights to use any photo or image taken during the event in any medium for educational, promotional, advertising, or other purposes that support the mission of the College. Participants agree that all rights to the photo, image, and/or likeness belong to Purchase College SUNY, unless indicated otherwise.
Contact
Office of Alumni Engagement
alumni@purchase.edu