The Art of Monsters, Make-up Effects & Specialty Costumes: From SUNY Purchase to Hollywood
Location
Delivery via Zoom
A conversation with Mark Viniello '92 (BALA) on his career in Hollywood making Monsters, and how SUNY Purchase fostered his creativity and dreams. Mark will talk about his time at SUNY Purchase as well as his journey to make practical monster effects for the movies. He will also touch upon how he went from eating food off the floor while working at TGI Fridays (right after he moved to CA) to working on films such as Lord of The Rings, Jurassic Park 3, and Stranger Things. Program moderated by Brandalyn Fulton Williams, Adjunct Professor of Stage Makeup, and Anita Yavich, Associate Professor of Theatre Design/Technology.
This session is hosted by the Office of Alumni Engagement.

REGISTRATION REQUIRED.

Zoom: https://purchase.zoom.us/meeting/register/tJwkd–qpjksGtaKjA-dxQ7z8oWF_S4htsJ5


After registering, you will receive a confirmation email containing details about joining the online event.


---
MEET OUR GUEST SPEAKER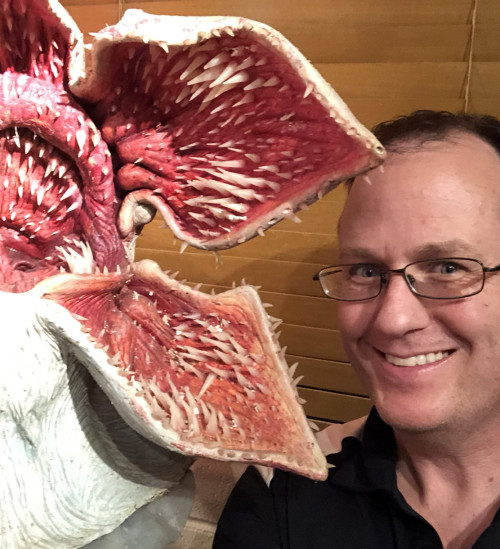 M Viniello-Demi Gordon
Mark Viniello '92
(BALA)
Mark moved to Los Angeles a year after graduation to fulfill his dream of working in Special Make-up Effects. One of his fist jobs was working for Academy Award winners Tom Woodruff Jr, and Alec Gillis, lending his talents to THE SANTA CLAUSE, JUMANJI, TREMORS II, STARSHIP TROOPES and ALIEN:RESURRECTION. In the fourth installment in the ALIEN series, Mark found himself on set as one of the iconic Aliens working directly with Sigourney Weaver. Since that time, Mark has worked at some of the top make-up FX shops around the world: Mark's resume now reads like a blockbuster top-10 list, from AUSTIN POWERS2: THE SPY WHO SHAGGED ME to WHERE THE WILD THINGS ARE to the hugely successful JURASSIC PARK III (where he also played the adult Pteranadon that menaced the cast on the bridge), and Academy acclaimed LORD OF THE RINGS. Mark's versatile skill set has allowed him to seamlessly work between film and television productions. Most notably: NBC's HEROES, CSI:NY for CBS, and HBO's hugely popular TRUE BLOOD. In 2015, Mark was hired as a project supervisor for Spectral Motion. After a successful run managing a variety of projects, he was charged with supervising the creature build for the Netflix series STRANGER THINGS, BRIGHT, AVENGERS:INFINITY WAR, and most recently Chris Pratts highly anticipated upcoming film: THE TOMORROW WAR!
In 2020, Mark has been actively developing his own Brand IP Enchantails into an animated series. They have already had interest from Apple+, Netflix & Nickelodeon!
---
MEET OUR MODERATORS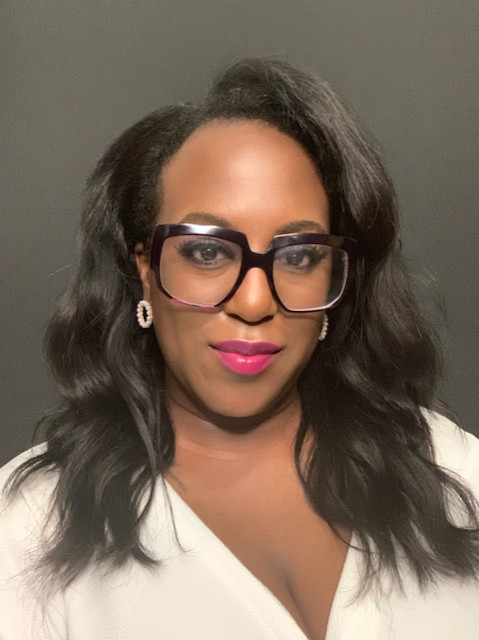 Brandalyn Fulton Williams
Adjunct Professor of Stage Makeup at Purchase College
Brandalyn is a multi-talented Makeup Artist and Licensed Cosmetologist who has extensive editorial, bridal, theatre and television production experience. After graduating from The University of Michigan-Ann Arbor, she was a Wig and Makeup Intern at The Juilliard School in New York.
She has worked as a makeup artist and/or wig stylist for over 15 Broadway shows (The Lion King, Aladdin, Mary Poppins and Wicked, amongst others), as well as for television shows Boardwalk Empire, Law & Order, MTV, CBS, Fox, and ABC.
Brandalyn is also Adjunct Professor of Stage Makeup at Rockland Community College in New York, and The Hartt School in Connecticut. She is booked constantly to teach makeup, and embraces her strategies to living a life fueled by creativity and artistic passions. Currently, she is a Makeup Artist at Fox Business Network in NYC and services clients throughout the tristate Area.
---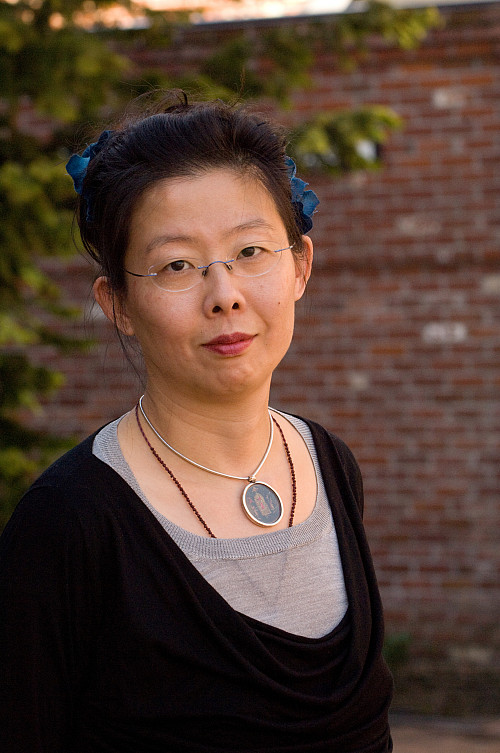 Anita Yavich Credit: © 2007 Oregon Shakespeare Festival All Rights Reserved
Anita Yavich
Associate Professor of Theatre Design/Technology, Purchase College
Anita designed costumes for Broadway: Fool for Love,Venus in Fur,Chinglish,andAnna in the Tropics. Her New York design credits includeSoft Power,Oedipus El Rey at the Public;The Mother at the Atlantic Theatre Company,Apologiaat the Roundabout theatre,The View Upstairs at the Lynn Redgrave Theatre,Nathan the Wise, Caucasian Chalk Circle,Orlando,Venus in Fur,New JerusalemandTexts for Nothingat Classic Stage;Thom Pain,Big Love,Kung Fu,Golden ChildandIphigenia 2.0at Signature Theater;The Oldest Boyat Lincoln Center Theater; The Explorer's Clubat Manhattan Theatre Club;The Legend of Georgia McBride,The Submission, Coraline the Musical,The Wooden Breeks at Manhattan Class Company.
Her opera credits includeAidaat San Francisco Opera;Cyrano De Bergeracat La Scala, Metropolitan Opera and Royal Opera House (Covent Garden);Les Troyensat Metropolitan Opera.
Current projects: Der Ring des Nibelungen at Opera Australia, Brisbane; Lempicka at La Jolla Playhouse.
Anita has received Obie, Lucille Lortel, Drama Desk, and Ovation Awards.
---
DISCLAIMER: By registering for an event on this page, attendees give Purchase College, SUNY and the Purchase College Alumni Association the rights to use any photo or image taken during the event in any medium for educational, promotional, advertising, or other purposes that support the mission of the College. Participants agree that all rights to the photo, image, and/or likeness belong to Purchase College SUNY, unless indicated otherwise.
Contact
Office of Alumni Engagement
alumni@purchase.edu