Mike Ladouceur '13: Make Your Own Break—Building Your Music Career After Purchase
Location
Delivery via Zoom
Mike Ladouceur is an acclaimed composer releasing solo works while working in the top tier of Film and TV. Join Mike in a conversation with Peter Denenberg, Chair of the Studio Production program at Purchase College and Coordinator of the Music & Technology division. Mike talks about how he built his music career after Purchase, moving to the UK with no contacts, breaking into Hollywood film, and signing with one of the top independent publishers in the UK. This will be an open conversation so bring your questions and learn tools to help navigate the early stages of your career.
MEET OUR GUEST SPEAKER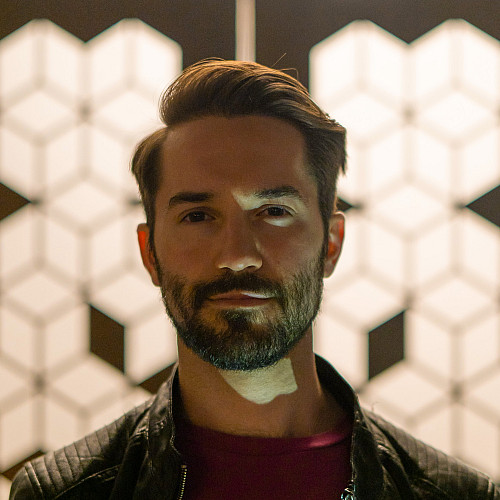 Mike Ladouceur '13                              (music: studio composition)
Composer, Orchestrator, Producer
Mike works across TV and Film on a variety of projects from small indie productions to Hollywood Blockbusters. He is a recipient of the Tagore Gold Medal from the Royal College of Music and has been a judge at the Monaco International Film Festival. Mike has written music and arrangements for various projects such as His Dark Materials (HBO/BBC), Marcella (ITV/Netflix) and Master Moley (Gemma Arterton, Charles Dance, Julie Walters, Warwick Davis), and has worked as Orchestrator on major films including Ad Astra (Plan B), Gemini Man (Skydance/Paramount), 6 Underground (Netflix). He is also a passionate educator and holds prestigious teaching posts at two of the world's leading institutions, London's Royal College of Music and the University of Cambridge, where he teaches the film music curriculum at both undergraduate and Master's levels. Mike is published by Warp Publishing and most recently released his debut solo album, Between Worlds.
---
MEET OUR MODERATOR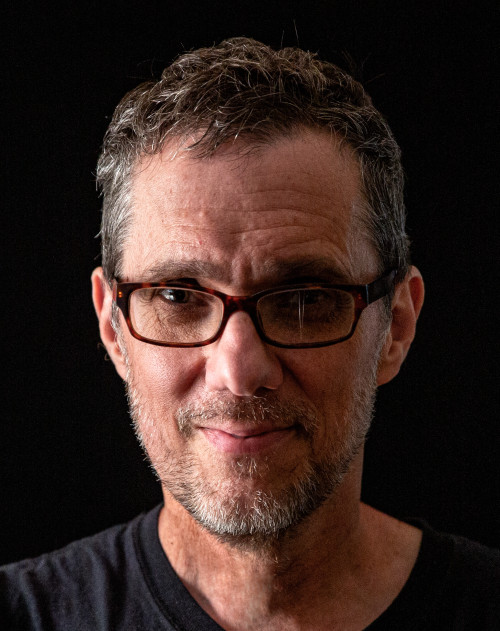 Peter Denenberg                                  Chair, Studio Production program and Coordinator of the Music & Technology division, and Associate Professor of Music, Purchase College
In 1979, Peter opened Acme Recording with a group of friends and has continued recording relentlessly into the present.
As engineer and/or mixer, he has worked on tracks for a veritable who's who of contemporary music, including: Queen with Mick Ronson & David Bowie, Freedy Johnston, Ian Hunter, Chrissie Hynde, John Mellencamp. Joan Osborne, Huey Lewis & The News, The Spin Doctors, Steve Cropper, Anita Baker & Cyrus Chestnut, Vernon Reid, Delbert McClinton, David Sanborn, Jim Carroll, Robert Cray, Corey Glover, Iggy Pop, Ron Wood, Todd Rundgren, Cyndi Lauper, The Fabulous Thunderbirds, Jimmy Cliff……the list goes on and on (see Bio/CV).
In addition to his accomplishments as both producer and engineer a new passion has become live production design for two touring concert systems.
Peter serves as senior engineer in the development of presently two all-digital, self-contained "single system" touring and recording systems. He often participates as front of house mix engineer on these innovative systems.
Live mixing with this set-up in the last year has included three major US / Canada theater tours as well as two UK/EU tours. "This SingleSystem" rig has ALSO been used for tracking album work and several live "art-music video" shoot set-ups.
---
DISCLAIMER: By registering for an event on this page, attendees give Purchase College, SUNY and the Purchase College Alumni Association the rights to use any photo or image taken during the event in any medium for educational, promotional, advertising, or other purposes that support the mission of the College. Participants agree that all rights to the photo, image, and/or likeness belong to Purchase College SUNY, unless indicated otherwise.
Contact
Office of Alumni Engagement
alumni@purchase.edu