Entertainment Industry Series: Breaking Into the Voice Over Industry
Location
Digital delivery via Zoom
Is it your dream to become a professional voice actor?  If so, or if you're just curious about the industry and the opportunities it might offer, log in for this free Zoom webinar to hear from Purchase alumni who are in the industry.  Learn how they broke into the profession and their tips for success.

Following the panel discussion, the chat will be open for all participants to ask questions and engage in a virtual conversation.
This session is hosted by the Office of Alumni Engagement. 
---

Register in advance for this event
to receive Zoom login and password access

After registering, you will receive a confirmation email containing details about joining the online event.


DISCLAIMER: By registering for an event on this page, attendees give Purchase College, SUNY and the Purchase College Alumni Association the rights to use any photo or image taken during the event in any medium for educational, promotional, advertising, or other purposes that support the mission of the College. Participants agree that all rights to the photo, image, and/or likeness belong to Purchase College SUNY, unless indicated otherwise.
---
Meet the Moderator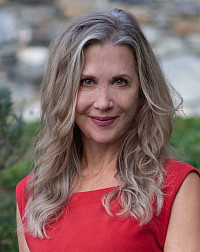 Pamela Prather

Pamela Prather is Associate Professor of Theatre at Purchase College, President-Elect for VASTA, and a C-suite Corporate Trainer. She has coached over 25 productions for Tony Award® winning Alley Theatre (Houston). Her previous faculty positions include the Yale School of Drama, NYU and UCLA. Prather holds an MFA in Acting from UCLA and is certified in Fitzmaurice Voicework®, Vibrant Voice Technique®, Laughter Yoga and Prana Yoga.

Learn more about Prather at her website, www.pamelaprather.com.
---
Meet the Panelists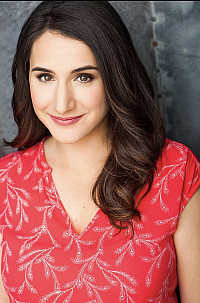 Ashley Adler '06
(acting)
Ashley is a voice actor based out of Los Angeles. Her voice can be heard in numerous TV, radio and internet commercials, video games, dubbing foreign films, narrating documentaries, rides in theme parks, animation, audiobooks and voice-matching for numerous celebrities in major feature films. She's been the voice of Arco, Crest, Walmart, Oprah Magazine and AT&T, just to name a few. She's currently the voice of the Make-A-Wish Foundation, and her voice helped rebuild the lost soundtrack of Frank Capra's first talkie. She works frequently for Marvel, Disney and Pixar.
Before VO, Ashley performed Off-Broadway and regionally in musicals, operas and with her one-person show. She sings around LA with the bands the Eagle Rock Gospel Singers and Tom Kenny & the Hi-Seas.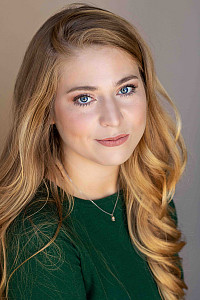 Glorianne "Glo" Cody '10
(arts management)
Glorianne "Glo" Cody is a Brooklyn based Voice Actor and Owner/Executive Producer of a production company called Robotic Raptor. Glo has voiced and produced commercial content for some of the world's largest brands, including Motorola, Lenovo, CVS, Chapstick, Ford, and Morgan Stanley, to name a few. She is a member of SAG-AFTRA and represented by Atlas Talent Agency NY/LA. Glo graduated from Purchase College in 2010 with a degree in Arts Management and she performs improv, dances, and knits in her spare time.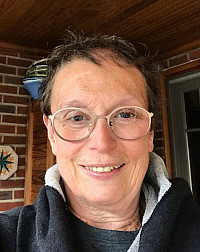 Linda Weaver '74
(psychology)
Linda graduated from SUNY Purchase with the second graduating class in 1974. The degree conferred was in PsychoBiology. Somehow attending graduated school and working in the medical research profession was just not it. So about five years or so after graduation Linda made an abrupt turn and ended up as an assistant to the woman who started this over 40 -year career as a Voice-over Agent, Angela Dipene. Five years at CED, next came 13 years at J Michael Bloom and in 1999 Access Talent was founded. It remains, as its original mission statement declared, a small, forward thinking boutique agency. Linda has always chosen the less traveled road and that credited to the incredible education gifted to her at Purchase.