Queer Icons: Pasolini's Perverse Religiosities
Location
Neuberger Museum of Art
Led by Professor Shaka McGlotten with panelists Brian Paccione and Johanna Markert, this roundtable discussion will explore the intersection of Pier Paolo Pasolini's homosexuality and his complex relationship to religiosity; highlights from Pasolini's films will be shown.  The presentations and panel discussion will be followed by a Q&A session.
This event is part of the Neuberger Museum's Blueprint Event series.
---
Pier Paolo Pasolini's films are saturated with religious iconography shaped by his Catholic upbringing and the profound influence it had upon him. This iconography is refracted and distorted by the artist's queerness. Saints and sinners abound and they are treated reverently even, or perhaps especially, when they are seductive or profane. Christianity for Pasolini is not the abstract promise of redemption nor the abject shame of sin; instead, it offers a rich archive to explore the ambivalence of belief and the limits of desire.

Advance Registration Recommended
Space is limited
About the Panelists
---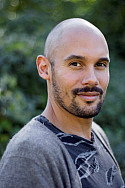 Shaka McGlotten is Professor of Media Studies and Anthropology at Purchase College-SUNY, where they also serve as Chair of the Gender Studies and Global Black Studies Programs. Their work stages encounters between black study, queer theory, media, and art. They have written and lectured widely on networked intimacies and messy computational entanglements as they interface with qtpoc lifeworlds.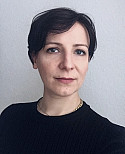 Johanna Markert is an independent artist and curator. Coming from a background in fine art and literature, her approach is driven by an interest that oscillates between narratology, storytelling and artistic practice. She codirects the nonprofit organization anorak with Lukas Ludwig and Florian Model. 

Brian Paccione, Adjunct Lecturer of Film at Purchase College, is a writer and director. A graduate of Columbia University's film program, his most recent film "David And The Kingdom" had its European premiere at the 2019 Cinema du Reel film festival.
---
Cost
$10 for non-members.
Free for museum members.
Contact
QUESTIONS: 
914.251.6100


MUSEUM HOURS:
Wednesday Noon-8:00pm
Thursday-Sunday Noon-5:00pm
Closed on Monday and Tuesday

neuberger.org