Panel Discussion | Anna Mlasowsky: Empire
Location
Richard and Dolly Maass Gallery
Five curators and artists offer their perspectives on issues surrounding women working in the arts with a focus on immigrant status, impact of cross-cultural moves, and the female body as a political tool.
On the occasion of her solo exhibition Empire, Windgate visiting artist Anna Mlasowsky will moderate a panel discussion that centers around key societal issues concerning women curators and artists working in the US, with a specific focus on problems brought on by immigrant status. The panel brings together five creative female immigrants that have each through their work as curators, artists and educators helped to give space to women in the arts. Each speaker offers a unique perspective that illustrates the impact of cross-cultural moves on artistic practices, the obstacles immigrants face in the arts, a field that has been historically dominated by men, and how the female body could be seen as a tool for political debates and against censorship in light of the restricted political rights of immigrants in the US.
MODERATOR
Anna Mlasowsky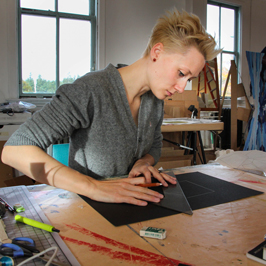 Born in 1984 in Germany, Anna Mlasowsky received her BA in Glass from the Royal Danish Academy in 2011 and an MFA in Sculpture from the University of Washington in 2016. She has been an artist in residence at The Creative Glass Center of America, The Toyama City Institute of Glass Art in Japan and The Corning Museum of Glass to name a few. Her work has been shown in international competitions and included in museum collections such as The Corning Museum of Glass, The European Museum of Modern Glass Art and the Glasmuseum Ebeltoft. She won the UK Glass Prize in 2013, the Otto Waldrich Preis and the Emerge Silver Award in 2014. Mlasowsky recently received an Artist Trust Fellowship, was one of the Emerging Voices in Craft Award recipient, and was awarded an Emerging Artist residency at Centrum. She has recently completed the Specialty Glass Residency at the Corning Inc. Science Center.
SPEAKERS
Sera Boeno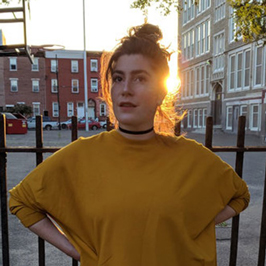 Sera Boeno is a sculptor and installation artist from Istanbul, Turkey. Her research-based praxis is draws from the socio-politics of her motherland. Narratives of and around women in historically silenced topics––politics, intimacy, religion, resistance, trauma––are central to her work, which she explores through language of "mockuments" and "faux-rchaeology". Boeno holds a B.A. from Dartmouth College with degrees in Neuroscience and Studio Art, and an M.F.A from the Rinehart School of Sculpture at Maryland Institute College of Art with a triple focus in curatorial practice, critical studies and art education. She is the recipient of several awards and grants including most recently the 2018-2020 Hamiltonian Fellowship, an Emergency Grant from the Foundation of Contemporary Arts and the 2019 AICAD Teaching Fellowship. Boeno has shown in group, two person and solo shows across the United States, and worked in various creative projects between Turkey, Japan and the U.S. She is currently based in Philadelphia. 
Roxana Fabius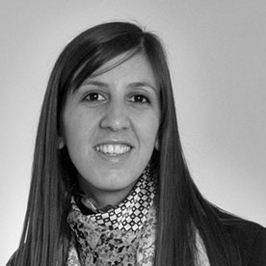 Roxana Fabius Rozenbaum is a Uruguayan curator and art historian. She currently lives and works in New York City and serves as Executive Director at A.I.R. Gallery and on the faculty of the Center for Curatorial Studies at Bard College. Her research is focused on the intersection of aesthetics, art, design, technology, rationalism, and feminist theory. She holds a MA from CCS Bard and a MA from the Multidisciplinary Program in the Arts from Tel Aviv University. She has organized programs and exhibitions in venues around the world, among them: Zona Maco, Mexico; Park Avenue Armory, New York; Caixa Forum Barcelona; Art Port, Tel Aviv; Museo Zorrilla and Centro Cultural de España, Montevideo; and Judd Foundation, New York.
Katya Grokhovsky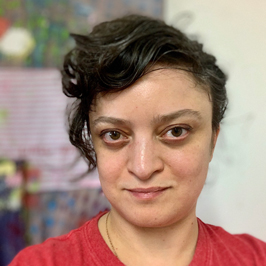 Katya Grokhovsky was born in Ukraine, raised in Australia and is based in NYC. She is an artist, curator, educator and a Founding Artistic Director of The Immigrant Artist Biennial (TIAB) and Feminist Urgent (FU). Grokhovsky holds an MFA from the School of the Art Institute of Chicago, a BFA from Victorian College of the Arts and a BA (Honors) in Fashion from Royal Melbourne Institute of Technology. Grokhovsky has received support through numerous residencies and fellowships including Pratt Fine Arts Department Artist in Residence, Wythe Hotel Residency, Art and Law Fellowship, The Museum of Arts and Design (MAD) Studios Program, BRICworkspace Residency, Ox-BOW School of Art Residency, Wassaic Artist Residency, Atlantic Center for the Arts Associate Artist in Residence, Studios at MASS MoCA, VOX Populi Curatorial Fellowship, NARS Residency, Santa Fe Art Institute Residency, Watermill Center Residency and more. She has been awarded the Brooklyn Arts Council Grant, NYFA Fiscal Sponsorship, ArtSlant 2017 Prize, Asylum Arts Grant, Chashama space to create grant, Australia Council for the Arts ArtStart Grant, NYFA Mentoring Program for Immigrant Artists, Freedman Traveling Scholarship for Emerging Artists and others. Her work has been exhibited extensively.
Yulia Topchiy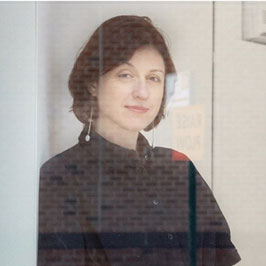 Yulia Topchiy is one of the co-founders of ASSEMBLY ROOM. She is dedicated to building a community of strong independent women curators through professional collaboration, sharing opportunities, and providing curatorial support. Originally from Russia, she spent the past sixteen years working for commercial galleries, auction houses, art fairs, and not-for-profits in New York City. As the founder of CoWorker Projects, she specialized in curating projects and exhibitions of video and film art with emerging and established artists. Until recently Yulia served as a Senior Gallery Relations Manager at ARTSY, where she specialized in online sales, global promotion, and exposure through online strategies. She also played an important role in several Artsy Projects initiatives where, along with Elena Soboleva, she created commissions, performances and site-specific installations.