BFA in Dance '78 Class Reunion + Discussion of Dance Trends
Location
Conservatory of Dance - Studio B (DA1006)

1978 Dance graduates, led by Doug Varone, will reflect on their time at Purchase, the course their lives has taken, and current issues in the professional dance field. 1978 participants include Terrie Capucilli, Martha Glenn, Lane Gifford, Trish McCullough, Susan Carlin, Michele Fitzgerald, and more.

Students currently enrolled in the Purchase College Conservatory of Dance will present a short showing, which will be a catalyst to discuss the latest trends in the dance field.
Open to all majors and class years.
---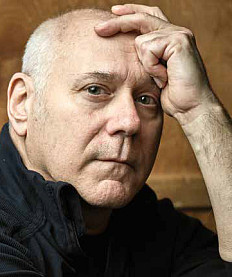 About Doug Varone '78
Award-winning choreographer and director Doug Varone works in dance, theatre, opera, film, and fashion. He is a passionate educator and articulate advocate for dance. His work is known for its emotional range, kinetic breadth and the diversity of genres in which he works. His New York City-based Doug Varone and Dancers has been commissioned and presented to critical acclaim by leading international venues for three decades.
---