How many computer labs are on campus?
Do not save your work to any public lab computers!
Alternatively, save to your home directory, USB drive, or email it to yourself.
Save your work periodically as lab machines will time out after several minutes of inactivity.
A Home Directory is available at https://www.purchase.edu/filespace.
Please log off when you have completed your work.
CTS manages and operates 65 computer labs and 85​ smart classrooms on campus, and provides an extensive pool of media and computing equipment to support student and faculty academic activities and projects. The labs are general purpose computer media labs (both Apple and Windows environments) and we have a wide variety of software available for use. There are also a large number of smaller discipline-specific labs throughout the campus. For more information, go to the Computer Labs page.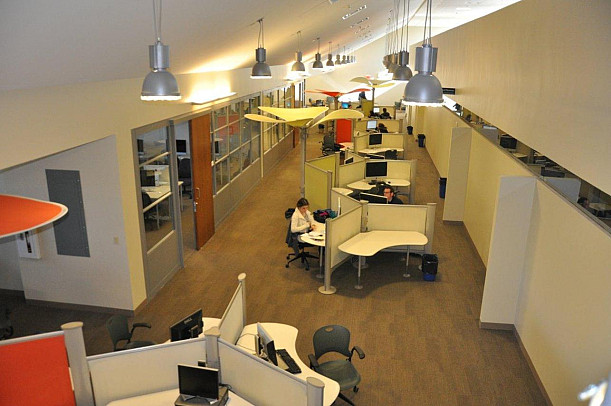 Library Digital Media Zone