The Institute for Integrative Nutrition's Health Coach Training Program (HCTP) is a yearlong online course designed for people who are passionate about health and wellness and want to become a health coach.
What is a Health Coach?
Health coaches guide and support their clients in the development of and progress towards personal wellness goals. A health coach is a complementary member of the healthcare team that can help bring about lasting behavior changes for more people. Health coaches play a crucial role in improving health and happiness for all and, through that process, create a ripple effect that transforms the world.

The Institute for Integrative Nutrition is licensed by the New York State Department of Education and is recognized by the National College Recommendation Service. This comprehensive curriculum addresses the latest trends in nutrition, wellness, personal development, and coaching and is led by Integrative Nutrition founder,  Joshua Rosenthal. You'll also learn from other experts, including Walter Willett, MD, DrPH; Christiane Northrup, MD, FACOG; Frank Lipman, MD; Susan Blum, MD, MPH; Arianna Huffington; Lissa Rankin, MD; Mehmet Oz, MD, FACS; Venus Williams; Neal Barnard, MD, FACC; Gabrielle Bernstein; Geneen Roth; and Alicia Silverstone.

The Institute for Integrative Nutrition  (IIN) was founded in 1992 by Joshua Rosenthal.  Once a small classroom of passionate students in New York City, it is now the largest nutrition school in the world, offering comprehensive, cutting-edge training in holistic wellness and health coaching. Through its innovative online learning platform, Integrative Nutrition offers a global learning experience for more than 50,000 students and graduates in 122 countries worldwide.
Note: HCTP is instructor-facilitated by a subject matter expert. Internet access, email, and the Google Chrome web browser are required. 
Who Will Benefit
Those who want to launch a new career in health and wellness
Those who want to improve their and their family's health
Wellness professionals who want to expand their existing careers
What You Will Learn
Nutrition
How to launch your health and wellness career
Life transformation techniques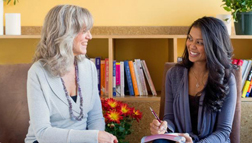 Registration Dates
Class

Registration Open Date
Registration Close Date
HCTP March 2022
HCTP March 2022 Spanish
10/10/2022
3/20/2023
HCTP April 2022
HCTP April 2022 Spanish
12/5/2022
4/21/2023
HCTP July 2022
HCTP July 2022  Spanish
2/13/2023
7/16/2023

HCTP August 2022 Accelerated

8/22/2022
3/17/2023

HCTP August 2022 
HCTP August 2022 Spanish

3/27/2023
8/11/2023
HCTP September 2022 Accelerated
HCTP September 2022 Spanish Accelerated
9/19/2022
4/7/2023
HCTP September 2022
4/24/2023
9/15/2023

HCTP October 2022 Accelerated 
HCTP October 2022 Spanish Accelerated

10/17/2022
4/28/2023
HCTP October 2022 
HCTP October 2022 Spanish
5/15/2023
10/6/2023
HCTP November 2022 Accelerated
HCTP November 2022 Spanish Accelerated
11/14/2022
6/9/2023

HTCP November 2022
HTCP November 2022 Spanish

6/26/2023 
 11/10/2023
HCTP January 2023 Accelerated 
HCTP January 2023 Spanish Accelerated 
1/23/2023
8/4/2023
HCTP January 2023 
HCTP January 2023 Spanish 
8/21/2023
1/26/2024

HCTP March 2023 Accelerated 

3/20/2023
10/6/2023
HCTP March 2023 
HCTP March 2023 Spanish
10/23/2023
3/15/2024
HCTP  May 2023 Accelerated
5/22/2023
12/8/2023
HCTP  May 2023
HCTP May 2023 Spanish
1/8/2024
5/17/2024