Immerse yourself in musical theatre and improve your musical theatre techniques!
*FULL* Grades 9–12

To be placed on the waiting list contact us Caren Valente 914 251 6511.
Improve your musical theatre technique and gain confidence and a stronger understanding of the audition process for musical theatre and the many paths to performance! Identify the multitude of character "types" in musical theatre, which will help you choose, prepare, and practice a variety of audition materials. Receive daily instruction in acting, voice, and dance.
You will learn:
to thoughtfully analyze scenes and develop a character
to narrate and use dialogue, song, and dance to tell the story
how to prepare for high school, college, and professional auditions
Participate in master classes and workshops designed to expose you to current trends and topics on the Great White Way! The Musical Theatre Boot Camp culminates in a performance for family and friends on the final afternoon of the program.
Typical Day
Students work with three instructors, teaching assistants and special guests to prepare for musical theater auditions and the "Biz of the Biz." 
Acting
Students will warm up to strengthen and stretch the body and voice; play improvisation games which encourage students to make bold, creative choices and free their natural impulses while also working on basic acting skills of concentration, listening, action, and focus.
Students will be introduced to character development and other acting technique exercises as they work on age-appropriate scenes and monologues from published plays.  
By the end of the week each student will have a monologue selected for audition purposes.
Singing
Students learn the specifics of musical theater voice – how to project the voice and creatively communicate the lyrics of the song. Special attention will be paid to protecting the young voice through voice exercises that build strength and teaching proper singing technique for the stage.
Students will warm-up every day and work on a variety of musical theater singing styles.
By the end of the week each student will have 16 bars of a song prepared that is appropriate for auditions.
Dance
Students will be exposed to various dance techniques that might be encountered at an audition; learn choreography; and gain the skills to be able to warm up themselves, which can be used when doing any show.
The students will be exposed to the process of an actual audition where auditionees are quickly taught a piece of choreography and expected to perform it full out.
All students will work together to rehearse the singing, acting, and choreography of a number from a Broadway musical to be performed on the last day.
The "Biz of the Biz"
Students will look at actual audition breakdowns and learn how to properly choose monologues and songs and prepare for auditions they choose to attend.
There will be at least one guest who will be a theatre professional with whom the students will discuss preparing pictures and resumes, how to find out about auditions, and how to present a 16-bar vocal audition in the competitive world of musical theater.
Session III: July 29 - August 2 (one week)
Monday–Friday, 9:30 a.m.–4:30 p.m.
$890 for the first registration
$800 for the second registration in the family, Purchase College employees and alumni, and early registrations (received by May 10, 2019)
For a well-rounded summer, combine with Acting Intensive, Acting on Camera Boot Camp, Filmmaking Institute, Songwriting Workshop, Vocal Intensive, and/or Virtual and Augmented Reality Adventures!. Discount for enrolling in multiple programs.
Interested in Undergraduate Acting Programs at Purchase College?
Check out the acting BFA program, the theatre and performance BA program, and the theatre design/technology BFA program in the Conservatory of Theatre Arts.
About the Instructors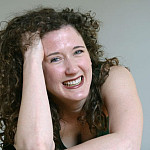 Suzi Tipa (lead / dance instructor) has studied international dance styles and traveled around the world promoting global understanding through the arts. She has choreographed regional theatre productions; has been a guest teacher for companies throughout NYC; and is co-founder of World Dance Theatre. Suzi studied acting at the Lee Strasberg Theatre Institute and improv at Chicago City Limits, and has stage-managed and worked backstage at Ensemble Studio Theatre and Manhattan Theatre Club. She is a proud member of Actors' Equity Association and the Screen Actors Guild.

Nell Macdonald (musical director and voice instructor) is a professional singer, director, vocal coach, and teacher. A BFA vocal graduate of Purchase Conservatory, Nell has appeared in solo cabaret shows and recitals in the New York area, Germany, Italy, and the Catskills. A voice teacher for over twenty years, her students have been chosen in national ACDA competitions, All-Nationals (NYSSMA), as well as prestigious vocal arts summer, musical theatre college, and traditional conservatory arts programs. Former students have gone on to become musical theatre singers and directors.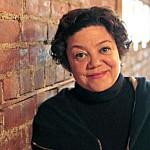 Sol Miranda (acting instructor) is an award winning actress and AEA and SAG-AFTRA member who has been acting professionally for more than thirty years, her work has been seen at New York City Opera, Off-Broadway, regional theaters, Europe and Puerto Rico. For four seasons, she was a cast member of Tina Fey's Emmy nominated comedy "Unbreakable Kimmy Schmidt" on Netflix. She can be seen in Hulu's TV show "The First" starring Sean Penn. Most recently, Sol completed a starring role in an independent film titled "Dream Years" by Dan Poliner to hit the film festival circuit next year. She holds a MFA in Theater from the University of California, San Diego, and is an Adjunct Assistant Professor at CUNY's Hostos Community College.