News:
Message from Dennis Craig, Vice President for Student Affairs and Enrollment Management

We encourage YOU to encourage YOUR STUDENT by taking action in ways large and small.

Parents, guardian and mentors can play an important role in student success. Below are some tools and tips.
---
The August 30 email outlines expectations regarding COVID policies.
---
Welcome Week 2021 Rollerskating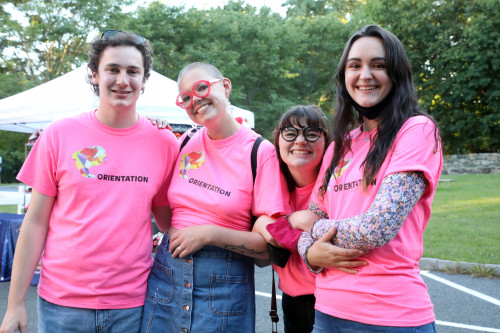 Photos: Leah Diel '24
Have a photo you'd like to submit?
Send it to media@purchase.edu.
What You Need to Know
Finish in Four
It's never too early for your students to lay out their path to graduation. Visit our Finish in Four page to understand just how important it is to stay on track. There you'll find a collection of campus resources to help your students avoid pitfalls and finish in four years.
Tobacco Free
Reminder to all that Purchase College is a tobacco free campus. The Wellness Center offers many resources for tobacco cessation.
---
Important Dates
Fall 2021
October 1
2022-2023 FAFSA available online at www.fafsa.ed.gov
October 2
Family Day
November 15
Spring 2022 Class Registration Begins
November 24
Residence Halls Close for Thanksgiving Break at 10am
Early December
Spring 2022 eBills available online
December 14
Final Exam Week
December 17
Residence Halls and Apartments Close at 7:00pm
Spring 2022
January 5
Spring 2022 eBills Due
January 18
Residential Students Move Back To Campus
January 19
First Day of Spring 2022 Classes