The Wellness Center is located on the Ground Floor of Fort Awesome. Our mission is to increase and promote an optimal state of health and well-being through holistic, educational, and preventative services.
The Wellness Center offers students a resource to help them live well at Purchase College. We focus on strategies that help students reduce or cope with stress,  live mindfully and be aware of how things like sleep, nutrition and exercise can impact their quality of life in a positive direction.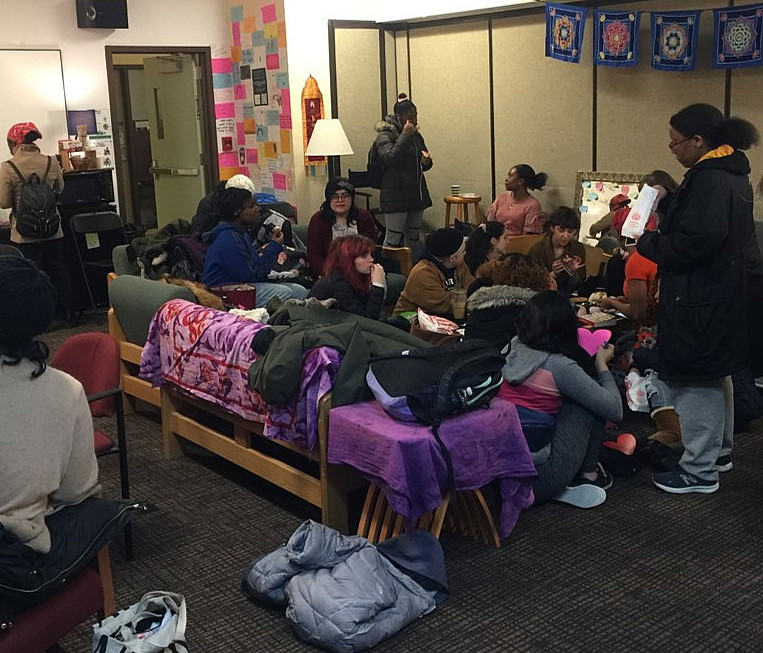 Picture from a "Stop Being Your Critic" event in the spring 2019. 
Mindfulness
The Wellness Center supports the use of mindfulness to help promote a healthy life. Mindfulness is a state of active, open attention on the present. When a student is being mindful, they are observing their present thoughts and feelings without judgment. Mindfulness is not something that comes without practice.  At the Wellness Center we offer trainings and workshops on how to be mindful, to help students learn to center their thoughts and not get taken into past or the future thoughts (worries). Being present can help students be at their best and most effective to manage stress and other emotions. Learning mindfulness can help anyone grow in health and understanding.