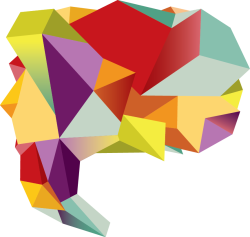 Woo-hoo, you're coming to Purchase! Congratulations! 
We are looking forward to getting to know you and helping you succeed over the next few years! College is a new beginning and we realize that it can be a little intimidating, but through a one-day Orientation program, we will provide you with many resources and services that will assist in the transition to the college.
Although they might not want to admit it, parents and family members are nervous about your college experience too! Don't worry, you can focus on your transition and we will work with the members of your support system to acclimate them to Purchase during their own Orientation program.
What to Expect at Orientation
This will be a fast-paced day full of high energy and excitement! The entire Purchase community prepares for your arrival; makes sure that you are introduced to campus life, resources on and off campus, and academics; and, most importantly, connects you to your fellow classmates.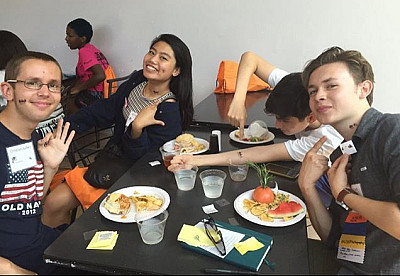 Also, you will definitely work up an appetite at Orientation; but don't worry, we've  got you covered! Continental breakfast and lunch are provided for all who attend as well as snacks and drinks throughout the day. Special dietary needs are no problem; just make sure to let us know so that we can make special arrangements.
Winter 2020 Orientation Date
All new students - first year or transfer - beginning in spring 2020 are invited to attend a one-day Orientation session on Tuesday, January 21. More information will be sent prior to the event.
Summer 2020 Orientation Dates
All first-year students beginning in fall 2020 are assigned to one of the one-day Orientation sessions which will occur on July 14, 15, or 16.

Parents and guest are not required to attend, but their attendance is welcomed and encouraged — we have a separate schedule of sessions, just for them! If a parent or guardian is interested in attending Orientation with you, please register them when you confirm your session.
These assignments will be sent electronically the week of May 25.
Food Pantry Donations:
In order to help re-stock the Purchase College Food Pantry, we are asking students and guests to bring non-perishable goods to their Orientation session. You can learn more about the food pantry here.
Taking Public Transportation?
Check out this homemade video from our Student Orientation Coordinators that shows how to get to the Performing Arts Center from campus bus stops and the West 2 parking
Phase T.W.O. Orientation 2020
There is so much to cover at Summer Orientation that we need a few extra days to do it! In August, all new students (residents and commuters) are required to attend events held immediately before school begins for the fall semester. A schedule of events will be posted at a later date.

EOP & MAP Students
All new EOP & MAP Students will be assigned to specific date as their summer program coincides with Orientation. 
The EOP and MAP Student Handbooks include information regarding your stay on campus.
Success Fellows
Applicable information for students who have been invited and accepted into the Success Fellows program.
Date Assignments and Confirmations
Purchase College Orientation staff will arrange all date assignments which will be sent via email with all mandatory registration information during the end of May.  In that email there are instructions for students to confirm their mandatory attendance information regarding paying for parents or guests. Students do not sign up for a specific Orientation date prior to assignments being sent.
Important Registration Information
Freshmen beginning in fall 2020 must be registered for 12 or more credits by July 1, 2020.  Freshmen who have housing assignments and do not meet the registration deadline will be removed from housing and have their $250.00 housing deposit forfeited. 
All incoming freshmen should have already completed the initial pre-registration form by May 6th. If you have not done so, then you should login to your Admissions portal right away to access and submit it.
Freshmen pursing a Bachelor of Arts or Bachelor of Science degree should also move on to complete the Educational Video/Worksheet as soon as it becomes available in late May. This can be found by visiting the Advising Center's New Student Registration​ website.
Important Billing Deadlines
Fall 2019 semester bills are due by August 14, 2019.
Spring 2020 semester bills are due by January 8, 2020.