The Student Directed Learning Communities (SDLC's) are living and learning communities, within on campus housing, that offer small groups of students the opportunity to create a unique, self-directed living environments, centered on a common theme.  Students in the SDLC program will live, learn and work together throughout the academic year by participating in multiple shared community-based learning experiences.  SDLC's are open to sophomore, junior and senior residents.
The themes are organized and created by the students. The focus of these themes is to share and enrich the Purchase College community driven by our student and our motto of "Think Wide Open."  Each SDLC group will participate in their community-based experiences by pre-determining their learning goals and experiences for their program.  Throughout the course of the program, the students participating in the program will participate in regular reflection and evaluation as part of their learning process.  Student Directed Learning Communities are awarded in the Spring Semester for the following academic year after an application and interview process is completed.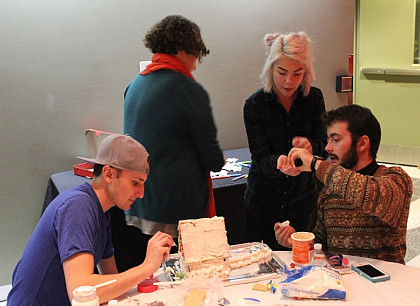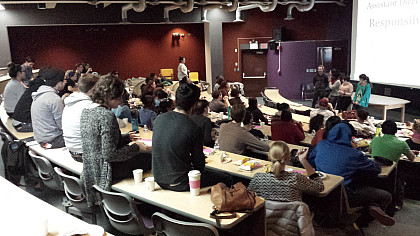 SDLC Program Goals:

The First-Year Communities have so much to offer. In them, you will:
Students will demonstrate understanding of a variety of community needs and service organizations.
Students will be able to identify how their strengths, interests and education can be used to serve the community.
Students will continue to engage in community service following completion of the SDLC program.
Students will expand their program interest to the greater student population to increase awareness and participation of community service participation.
Benefits of Living in an SDLC:
Combine your strengths, passions, and academics to meet a community need while living in a supportive environment
Independent living in on-campus housing
Develop community partnerships
Faculty and staff engagement beyond the classroom
Opportunities to create positive change throughout service
Opportunities for learning and personal growth
Read the SDLC Handbook for more information about program requirements and the application process. 
How to Apply for an SDLC:
Participants are required to attend an informational meeting about the SDLCs in the fall semester.
Decide on a theme and community-based service project
Complete an application as a group (minimum of 2, max of 6 for one SDLC, due to housing assignments, even groups are required)

Program theme
Resumes of interested students
Respond to various application questions regarding interest in the program
Recommend advisor for support
Understand that a GPA/Conduct Check will occur during the application process. Participants must have an overall GPA of 2.5 and be in good academic/conduct standing with the college (not currently on any form of probation at time of application).
Once applications are submitted, the Office of Community Engagement will schedule an interview time for your group to present your application and program.