Emily 
 Subjects: Writing, Music History, Time Management
About Me: I am a Writing and Music History tutor working on my M.M. in Music Performance here at SUNY Purchase. My friends are glad I'm finally a tutor, so I can leave them and their essays alone for once! I love cats, coffee, crocheting, and lists with alliterations. When I'm not here at the Learning Center or stuck in the practice room with my flute, you can find me trying to catch up on my reading list or re-watching Bojack Horseman for the tenth time.
Kalila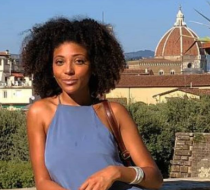 Subjects: Writing, Visual Arts Foundations courses, Art History
About Me: Hi! I'm a Junior, and I study Painting and Drawing as well as Art History. Here at the Learning Center I tutor writing, art history and the foundation year visual arts courses. In my free time I enjoy painting, watching The Office, spending time with friends, and reading. Last semester I studied abroad in Florence, Italy for Painting. I became a tutor this semester because I was interested in assisting first year and transfer students in the visual arts conservatory. Foundation year can be the most difficult and I hope my familiarity with the courses will help to ease the stress of the students.
 Justin 
Subjects: Writing, Literature
About Me: I am a BA Student in Literature and Psychology. My goals are to earn a Masters, find my concentration in literature, learn to cook and bake foods from different cultures, and to find enjoyment in whatever I'm doing. 
 I'm almost always reading something at any given time, be it sci-fi, fantasy, historical fiction, horror, or reading about literature. When I'm not reading, I'm often writing out whatever's in my head, be it a piece of discussion or critique, or a story in prose or poetry. 
Sally
Subjects: Writing, Creative Writing, Playwriting/Screenwriting, French
About Me: Hello! My name is Sally Camara. On top of being a Creative Writing, Playwriting and Screenwriting double major, with a double minor in Psychology and Global Black Studies, I am also a Resident Assistant and an elective board member of OAPIA. Some of my hobbies include venturing into the deep dark crevices of Food Insider and tarot card readings on Youtube, adding restaurants and hot spots on my "Places to Travel" list, and reading up on social theories, systems, and revolutionaries. I can't wait to meet you this semester! 
Nekiyah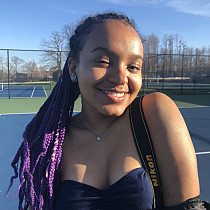 Subjects: Writing, Journalism
About Me: My name is Kiyah. I'm 19 and a junior here at Purchase. I am a Journalism major and I minor in the Visual Arts conservatory (photo focus). I'm a writing/journalism tutor here at the Learning Center. But I do have knowledge in some other subjects as well. If you need help writing an essay, coming up with ideas for writing, or anything pertaining to writing I'm here to help. On my free time I'm either taking photos, listening to music, reading new poetry books or hanging with friends.
Mathilda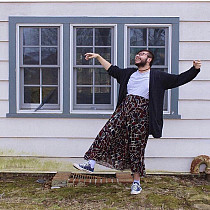 Subjects: Writing, Creative Writing, Literature, Time Management
About Me: Hello! I'm Mathilda, a Literature and Creative Writing student with a passion for poetry and poetics. I probably read more books about poetry than the poetry itself. I can often be found wandering around playing the air saxophone and listening to jazz (still working on the physical saxophone). When I'm not working on my own poetry or essays, you could find me in the library or Starbucks doing more "research" for various projects I don't have the time to pursue but am tempted to nonetheless. I'm very passionate about students' writing and look forward to working with you!
Karen 
 Subjects: Writing, History
About Me: I'm a junior History major graduating in Fall 2019. I love writing, hiking, my dog, and online window shopping! A few of my goals right now are to learn to play an instrument, publish something I've written, and figure out my senior project topic. I love writing as a process of discovery and self-exploration, and hope that I can help get others excited about it, too!
 Julia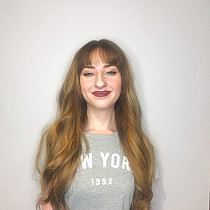 Subjects:  Writing, Cinema Studies, Literature, Screenwriting, Time Management
About Me:
My name is Julia, and I am currently a Junior in Cinema Studies with a double-minor in Screenwriting and Literature. Watching, writing, and talking about films is my ultimate trio, but when I'm not engrossed in cinema, I enjoy listening to music, hanging out with my friends, and working hard on my personal projects. However, I am usually busy as can be running around campus, whether I'm tutoring, giving tours to prospective students, engaging with my clubs, grabbing a third iced-coffee at Starbucks, or studying in the library. I look forward to working with and helping you if you stop by the Learning Center!
Michael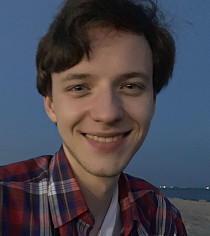 Subjects: Writing, Literature, History
About Me: Hi! My name's Michael and I'm a Junior currently double majoring in History and Literature. In my spare time, I love reading and writing (especially poetry), playing guitar, talking about American History, and just lounging outside! I hope to help fellow students with essays and other writing pieces because I know how difficult adjusting to, and maintaining, college-level writing can be sometimes. Another small fun fact: I am anti-ice cream cake (just choose one or the other!)