Happy New Year and Welcome Back!
Cheers to the Spring Semester with New and Exciting Services and Events!!
 Wendy Morosoff, Director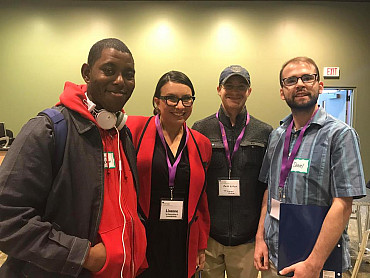 The Career Development Center (CDC) Team has been busy planning a robust and exciting array of spring events that will help you boost your career knowledge, build your skills and get "connected" this Spring semester!
Our Spring calendar is filled with some awesome programs including:  
Working in Education with Alumni Speaker- Eric Gonzalez
Career Opportunities in Book Publishing
Media & Communications Alumni Talk
Annual Job & Internship Fair at the PAC
Careers in Psychology & Human Services
Job-In-A-Week: Job Search Clinic, Employers Mock Interview Day
NEW! Interview Stream Video— Virtual Practice System!
The New Year can be can also be a great time for you to work on finding and engaging in opportunities that build upon your academic and professional success. Taking ownership of your personal career planning and decision-making with the support and help from the CDC is key. The CDC will work with you to gain experience through internships, summer jobs, and more!  The opportunities to network with alumni and gain career skills are vast! All it takes is a bit of motivation and support to get you started. 
News:
Check out these awesome opportunities available now on Purchase JobScore!

Participating in a Spring 2018 internship? You may be eligible for a travel grant.
Upcoming:
Feb

24

Looking for a career in education?

Feb

28