Lecturer of Writing
Rachel McCain is a writer, editor and educator whose work and interests span across disciplines. 
She first joined the college in the fall of 2013 and was appointed a lecturer in 2014.
Over the years, Rachel's words have appeared in publications such as The Source Magazine, Ploughshares, Nerve, Complex and Untapped Cities, among others. Additionally, she is the founder of Blue Door Quarterly Journal—a multidisciplinary art and literary publication put forth by Blue Door Art Center and ArtsWestchester. 
Rachel received an MFA with a concentration in Creative Nonfiction Writing from Sarah Lawrence College; her master's thesis is titled "Love Thy Neighbor: Observations of Poverty + Homelessness in Southwest Yonkers, NY." Currently, she is a candidate for an M.Ed in English Education at Columbia University. 
More About Me
Faculty Advisor, Purchase College Hip Hop Club
2016:  Outstanding Club Award, PSGA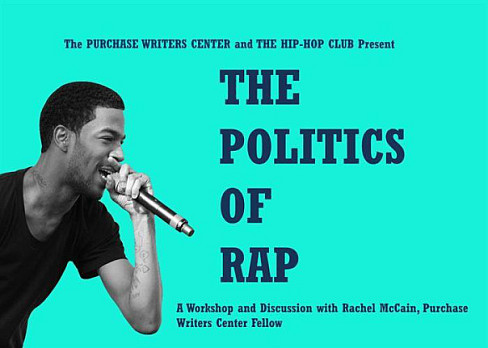 Research Interests
Aesthetic Literacies, Black Postmodernism, Black Feminism, Black and Native American Intersectionality, Hip Hop and English Education, Visual Literacy and Adult Education, U.S. History and Identity
Representative Courses
Senior Capstone (CAP4800)
Intro to Media Writing (CMS2050)
College Writing (WRI1110)
Presentations / Conferences
"Our Public Schools: Challenging Obstructions to Educational Excellence" 
February 2017  |  Fordham University
Sponsored by the New York Civil Liberties Union and the Westchester Association of Black Educators