Current theatre and performance major Leah Bickley '22 started a nonprofit with her family to create PPE and help underrepresented voices in STEAMD.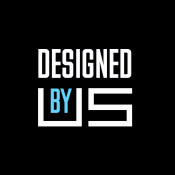 "During these tumultuous times, my family and I have started a nonprofit organization called Designed By Us, to help uplift the underrepresented voices in S.T.E.A.M.D!
"Currently, we are hand-sewing and 3-D printing masks to help do our part in protecting others in the peak of this pandemic.
"Please visit our website designedbyus.org and follow our Instagram @designedby.us for more information on how you can join us in our efforts in creating a healthier, and more inclusive world."
—Leah Bickley '22 (theatre and performance)