Tailor to the Stars Introduces Her Own Collection
Christy Rilling '01 (theatre design/technology) helps A-listers look fabulous.
The expertise of tailor and couturier Christy Rilling '01 (theatre design/technology) is key to turning ho-hum into jaw-dropping when it comes to high fashion. From the Oscar red carpet to ten years of Vogue covers—she expertly tailors garments to a perfect fit, often on the fly. 
She's no stranger to celebrity and fashion: she tailors styles for upwards of 60 celebrities attending the Met Gala each year, she relocates temporarily to LA during the awards season to tweak celebrity looks for the red carpet, and her A-list clients include Jennifer Lawrence, Kate Upton, and Sarah Jessica Parker. And it was her masterful fitting that helped propel Michelle Obama into style icon status. She's been working with the former first lady since 2009.
Proud to be based in New York City, Christy Rilling Studio operates in Manhattan's garment district. In her studio are custom-sized mannequins that match her clients. In the lead up to the Met Gala, European designers without a base in New York trust her to fit their designs.
And now she's moved into designing her own bespoke line. The custom-made garments are inspired by her years of experience making women feel beautiful in their clothes. Read more at vogue.com.
Instagram: @christyrillingstudio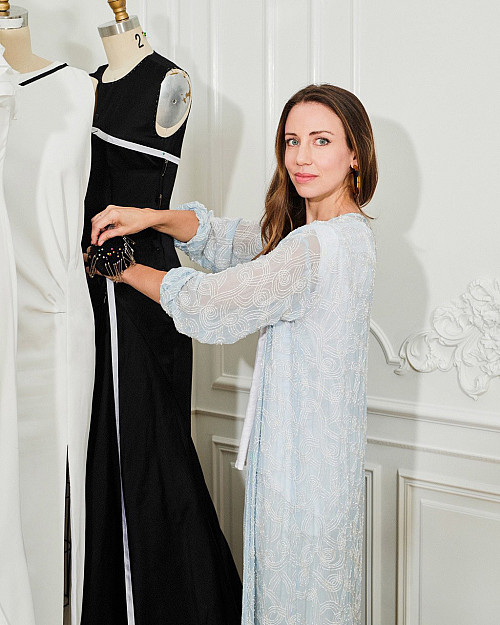 Credit: Photo: Kyle Dorosz / Courtesy of Christy Rilling Studio