Senior Speaker: Alex Lally
Meet this year's senior speaker, Alex Lally—a Sunnyvale, TX native who is a three-sport athlete, a
theatre design/technology major
, and a professional mermaid.
Recruited to play volleyball, Lally turned down two full rides to attend Purchase, in part to experience an atmosphere unlike her life in Texas. One school in contention had a rodeo team, which was "too much like home," she says laughing.
During her freshman year, the volleyball team made it to playoffs the first time in the program's history. She served as team captain for three consecutive years and she's also on the lacrosse and swim teams. 
Working Behind the Scenes
A scenic design major, Lally has worked both on and off Broadway. She bought props for shows at Lincoln Center and interned on the ill-fated Nerds, canceled less than a month before it opened for previews on Broadway. She was also assistant props designer on Seven Spots on the Sun, which ran at Rattlestick Playwrights Theatre in 2017.
This semester, she's the lead scenic designer on two back-to-back Purchase Repertory Theatre productions, A Beautiful Day in November on the Banks of the Greatest of the Great Lakes and A Midsummer Night's Dream.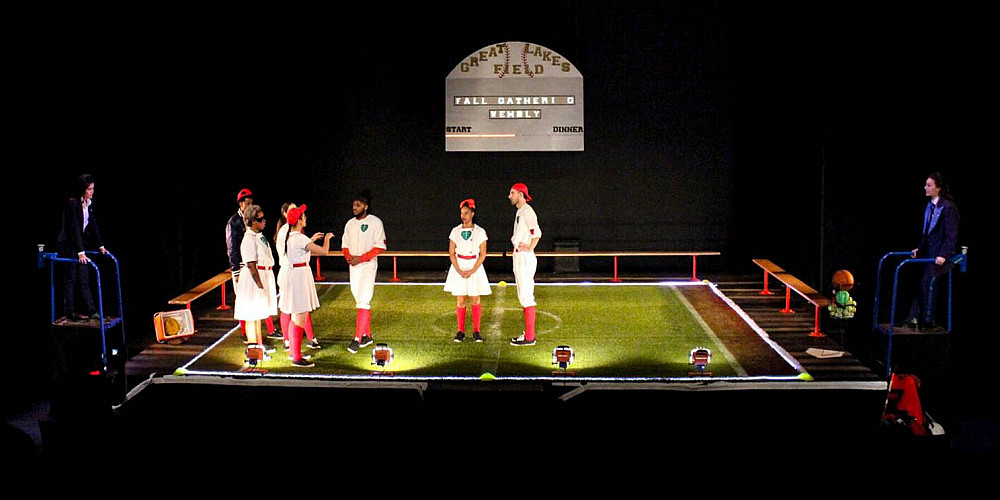 Spring 2018 Purchase Repertory Theatre production of A Beautiful Day in November on the Banks of the Greatest of the Great Lakes Credit: Kate Kondreck

Extracurricular Activities
Lally has also volunteered teaching swim lessons to local underprivileged youth in the Backyard Sports program and mentored young people through her lacrosse program.
And as a swimmer who also loves mermaids, she received a fabric mermaid tail as a gag gift, but it gave her an idea. "I was going home for the summer and I found this company called MerFriends in Dallas and they actually do birthday parties."
She now makes appearances back home at parties and other events as a mermaid, accompanied of course by a "merwrangler" who helps the mermaids in and out of the pool to maintain the illusion.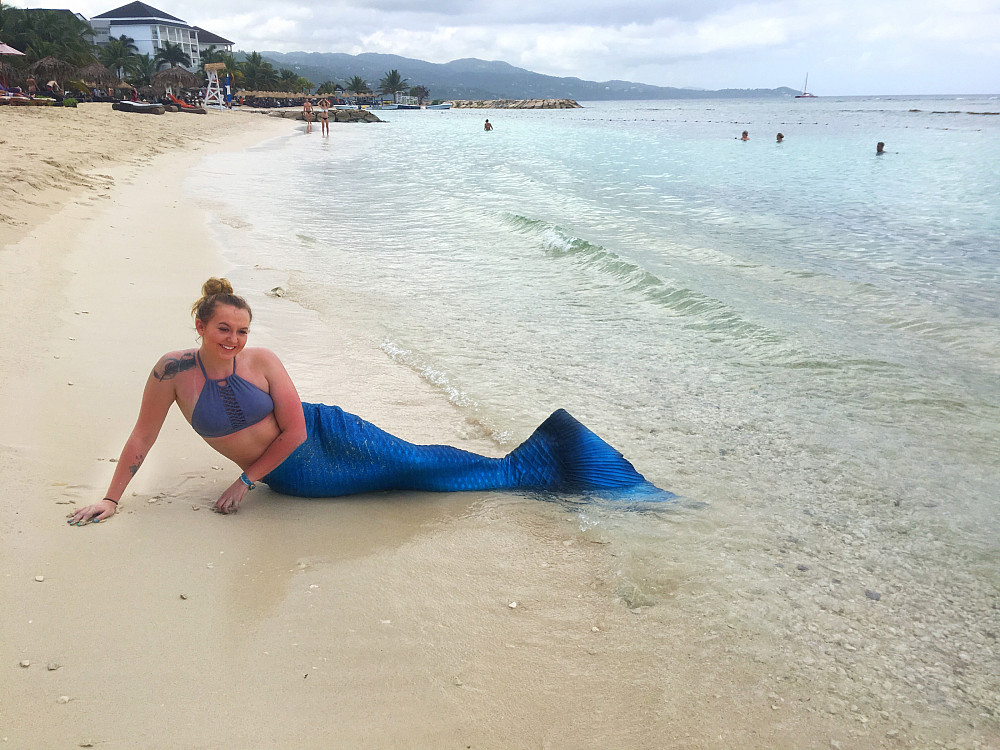 The Speech
Lally feels both honored and terrified at the notion of speaking at commencement, but her sincerity and affection for Purchase are clearly evident in the speech she's prepared to encourage and inspire her fellow classmates.
Life After
Further congratulations are due: Lally has just accepted a position as assistant project manager at Long Island City's Prop and Spoon, a set production, fabrication, and rental shop for theater, film, TV, and events. She begins right after graduation.
And, she plans to help establish a New York branch of MerFriends. "There are a few mermaids up here that work, but don't they seem to offer all that the MerFriends do," she says.