short student works premiere
New Plays Now 2017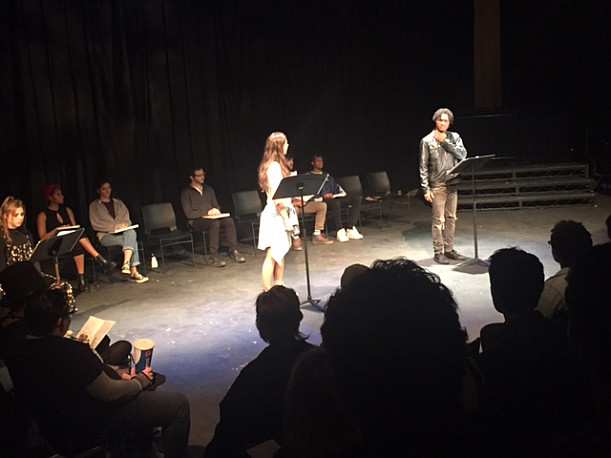 Four new student plays got their world premiere in the Purchase Undergraoud Theater on Nov 3 and 4 as part of the Playwriting and Screenwriting program's New Plays Now.  Attendence was strong with 90+ in the house and the plays were well-received.  Included were:
Phascination Phase: Flightless Bird, American Mouth by Jess Jimenez
All Funerals Are The Same by Samantha Vitabile
Perpetual by Erin Pollack
The Metamorfeces by Dan Rosensweet
The staged readings were directed by Margot Bordelon and performed by the Junior BFA Acting Company in a collaboration between the School of Film and Media Studies and the Conservatory of Theater Arts.
The annual event features work selected from entries by PWSW students.