Take a Purchase College course in Rockland
Since the Fall semester, 2003, Purchase College has been offering courses on the Rockland Community College campus.  That year, we offered Advanced Business Law, Conflict Resolution and a Window on Culture:  The Teen Film through the Decades.
Fall 2018 will mark our 16-year anniversary of the Rockland extension site.
Each semester an admissions counsellor will offer Open House evenings to review transcripts and provide information about our programs. 
Two days per week (Monday/Wednesday), those interested in our programs can speak to Grazyna Gliwiak, the extension site coordinator, (845) 574-4744. Brucker Hall, Room 6102, 145 College Road, Suffern, NY 10901.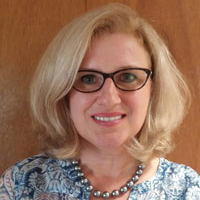 You can take one course, or work towards a degree! For students who live in Rockland County who want to take a course close to home, or for those who are working full-time and need an evening course close to their jobs, RCC can be an ideal way to complete a bachelor's degree.
The courses we offer each semester are specifically chosen to provide students with the opportunity to complete one of three degrees: Liberal Studies, Legal Studies and Communications.  To complete the degree, all students must take the Senior Capstone at the Purchase College main campus.
The Liberal Studies Degree Completion Programs were designed for students who have either completed 60 credits or those who have already completed their associate's degree. 
RCC students with an Associate's degree in Liberal Arts and Science (Humanities and Social Science), Communication Media Arts, Paralegal Studies, and Criminal Justice can complete their Bachelor's degrees with two-years of full-time study.  Graduates from other Associate's degree programs can in many cases also complete their Bachelor's degrees with two years of full-time study. Students can study on either a part-time or full-time basis.