Take a Purchase College course in Rockland
Since the Fall semester, 2003, Purchase College has been offering courses on the Rockland Community College campus.  That year, we offered Advanced Business Law, Conflict Resolution and a Window on Culture:  The Teen Film through the Decades.
This summer, we are offering a course that is integrated with events planned on the RCC campus:
| | | | | | | | |
| --- | --- | --- | --- | --- | --- | --- | --- |
| AMG | 4150 | Thematic and Festival Programming | Richard Connolly | TR | 6:30-10:05 |  6/12/17-7/31/17 |   |
Course Description:
Individuals are increasingly seeking cultural experiences that are transdisciplinary and thematically constructed. In this course, students explore the curatorial process. How collaborations and partnerships are forged is also examined. In lieu of textbooks, students pay the costs of transportation to New York City for visits to cultural institutions and modest admission fees. The final project consists of designing a festival. 
Fall 2017 will mark our 15-year anniversary of the Rockland extension site. For the first time, in addition to four 4-credit courses, we will be offering a "short" course.  Our two credit shorts were introduced on the Purchase College Westchester campus for the first time in the Fall 2016. They were designed to provide students with an opportunity to enhance their resumes by building new skills. In addition, many students who were short a few credits to graduate or maintain financial aid have found the extra two-credits quite beneficial. 
Matt Sampson will be teaching Making On Camera Presentations in this two-credit format in the Fall semester. Our additional courses include:
| | | | | | | |
| --- | --- | --- | --- | --- | --- | --- |
| CMS | 3320 | Documentary Production |   | Richard Connolly | M | 6:30-9:50 |
| CMS | 3073 | Music and Cultural Identity |   | Marcy Jatovsky | R | 6:30-9:50 |
| LEG | 3420 | Law, Order, and Disobedience |   | Streisfeld, Arnold | W | 6:30-9:50 |
| LIT | 3427 | 20th-Century World Literature |   | Michael Taub | T | 6:30-9:50 |
Each semester our advisors offer Open House evenings to review transcripts and provide information about our programs. Our next event will be in conjunction with LIU Hudson (who offer graduate programs at RCC) on Tuesday, April 18th from 4pm to 7pm. Join us in 3214 in the Student Union building.
Four days per week, those interested in our programs can speak to Grazyna Gliwiak, the extension site coordinator, (845) 574-4744. Brucker Hall, Room 6102, 145 College Road, Suffern, NY 10901.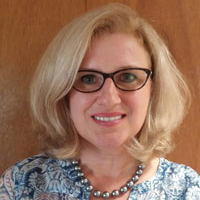 You can take one course, or work towards a degree! For students who live in Rockland County who want to take a course close to home, or for those who are working full-time and need an evening course close to their jobs, RCC can be an ideal way to complete a bachelor's degree.
The courses we offer each semester are specifically chosen to provide students with the opportunity to complete one of three degrees: Liberal Studies, Legal Studies and Communications.  To complete the degree, all students must take the Senior Capstone at the Purchase College main campus.
The Liberal Studies Degree Completion Programs were designed for students who have either completed 60 credits or those who have already completed their associate's degree. 
RCC students with an Associate's degree in Liberal Arts and Science (Humanities and Social Science), Communication Media Arts, Paralegal Studies, and Criminal Justice can complete their Bachelor's degrees with two-years of full-time study.  Graduates from other Associate's degree programs can in many cases also complete their Bachelor's degrees with two years of full-time study but should meet with a Liberal Studies Advisor to determine their graduation plan. Students can study on either a part-time or full-time basis.