Lawyer who now serves in the New York State Assembly
Latrice Walker '01 (sociology and political science)
Walker is a member of the NYS Assembly, in the 55th District in the Brownsville section of Brooklyn. Walker grew up in Brownsville where an early experience with being displaced by a NYCHA (New York City Housing Authority) policy inspired her to become a lawyer. 
Read more about her story here.
Walker earned her law degree from Pace University and was admitted to the New York State Bar in 2007.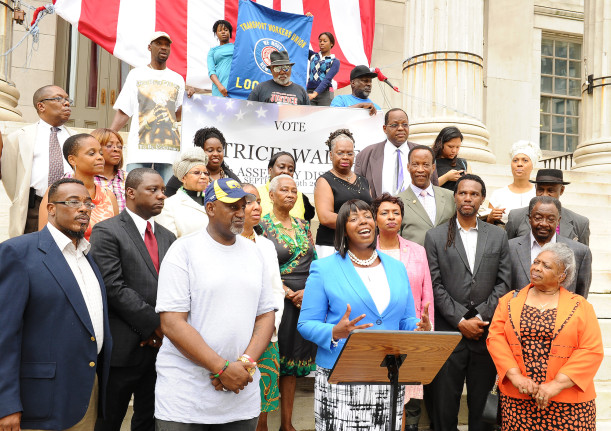 Assemblywoman Latrice Walker '01 on the steps of Brooklyn Borough Hall