Be a Captain of your Career Journey: Self-Authorship
Location
Humanities Building, Room 1040
During this lecture and workshop event, Career Development Center Alumni Career Counselor Masako Hashimoto, NCC, LMHC, will provide an overview of "Self-Authorship" to help you review and develop your decision-making process in career and life. 
---
ABOUT THE INSTRUCTOR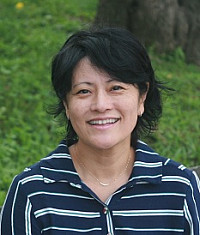 Masako Hashimoto, NCC, LMHC, CPRW, a Purchase College Alumni Career Counselor, has extensive experience in career consultation. She has worked as a recruiter and a hiring manager in corporate settings in the US and Japan. Her experience ranges from work authorization to career development issues within various industries. Masako holds a Master's Degree in Mental Health Counseling and is a NY State Licensed Mental Health Counselor.

Contact
Masako Hashimoto, NCC, LMHC
Alumni Career Counselor 
Purchase College Career Development Center 
E:  masako.hashimoto@purchase.edu 
T:  914.251.6377